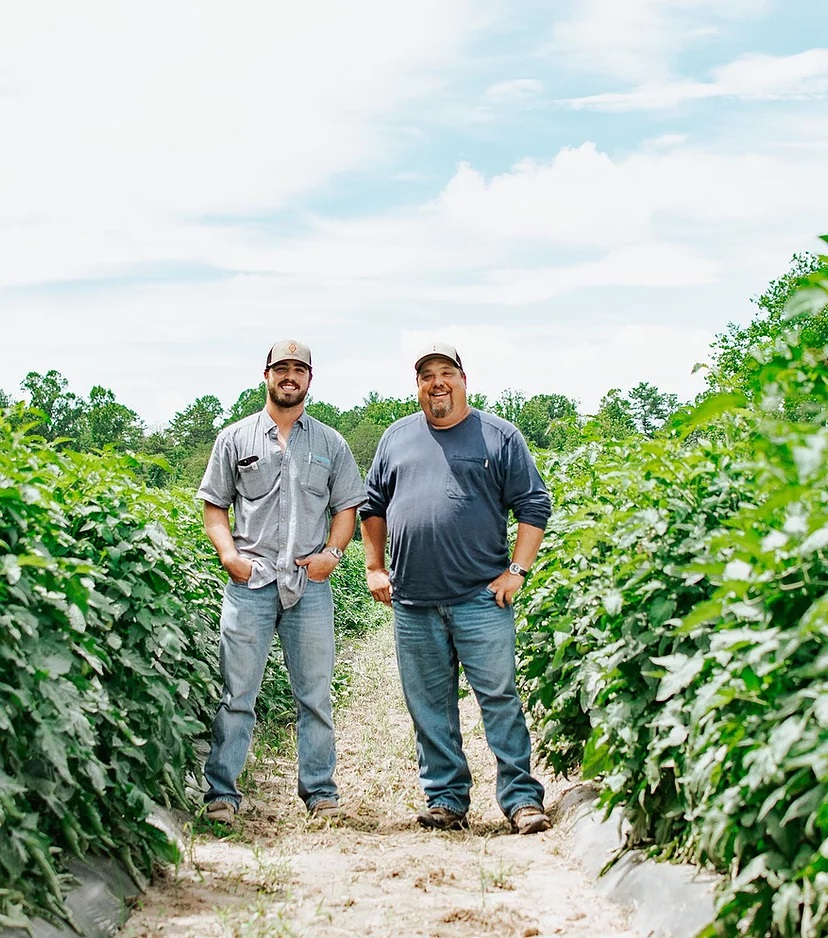 Jim Revis grew up working with his Dad, Grandfather and Uncle growing vegetables and apples. At the age of 13, his family moved to Haiti for Agriculture Missions, which still goes on today. After high school Jim moved back to North Carolina where he started a landscaping company and married his wife, Tina. They had two sons, Luke and Cole, who help with their businesses today.
Luke and Cole both attended Clemson University in the Agriculture Mechanization program. Cole currently runs the farm with his dad, Jim. They grow 30 acres of apples and 100 acres of mixed vegetables and tomatoes.

LOCATION
Flat Rock, NC
130
Conventional
Field Grown
Chiles - Jalapeno, Corn, Cucumbers, Eggplant, Squash
"We take pride in dealing fairly and ethically with our suppliers, supporting farmers and communities in which we serve, conserving our natural resources, and generating long term value for our partners all while giving consumers the highest quality."