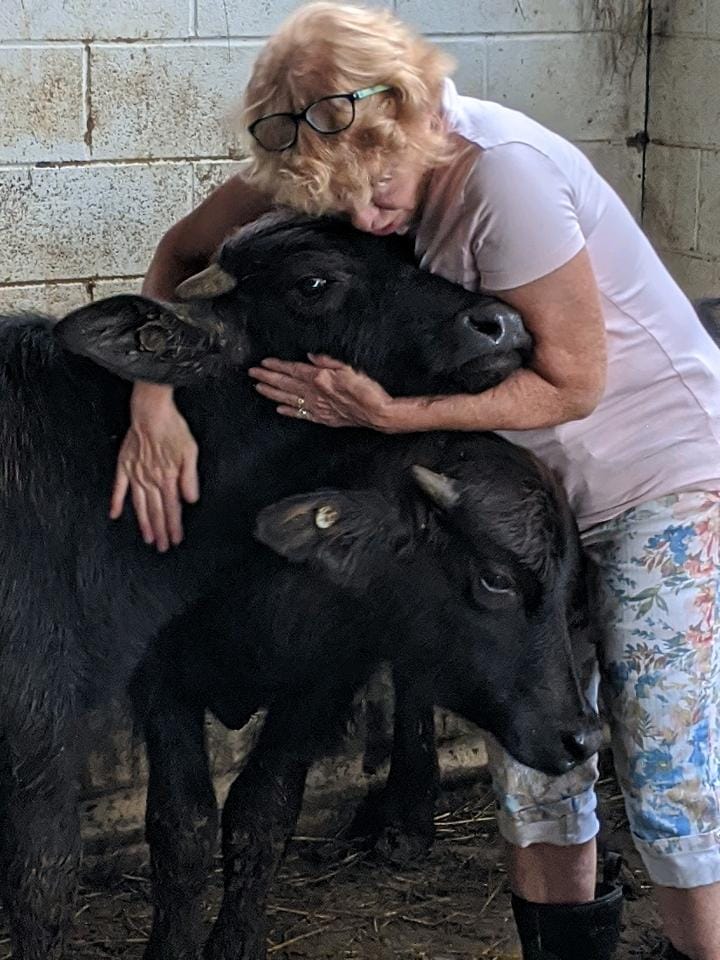 Raising water buffalo isn't how David and Faythe pictured retirement, but that's how they now spend their days. The farm began with a family trip to Italy where they tasted real buffalo mozzarella. Back in North Carolina, they couldn't find any comparable products, so they decided to raise water buffalo themselves by trial and error.
They started making aged cheeses before the mozzarella because it was easier to make. Faythe took cheese making classes to design the creamery, while David learned how to handle the buffalo herd.
Water buffalo milk contains higher milk fat than cow's milk, with protein that's easier to digest. Each cow produces about 1.5 gallons of milk per day, about the same as a goat, which makes the cheese very labor intensive but worth the wait.

LOCATION
Salisbury, NC
64
Conventional
Field Grown
Cheese
"It is very rewarding to be making someone that people really love and enjoy."