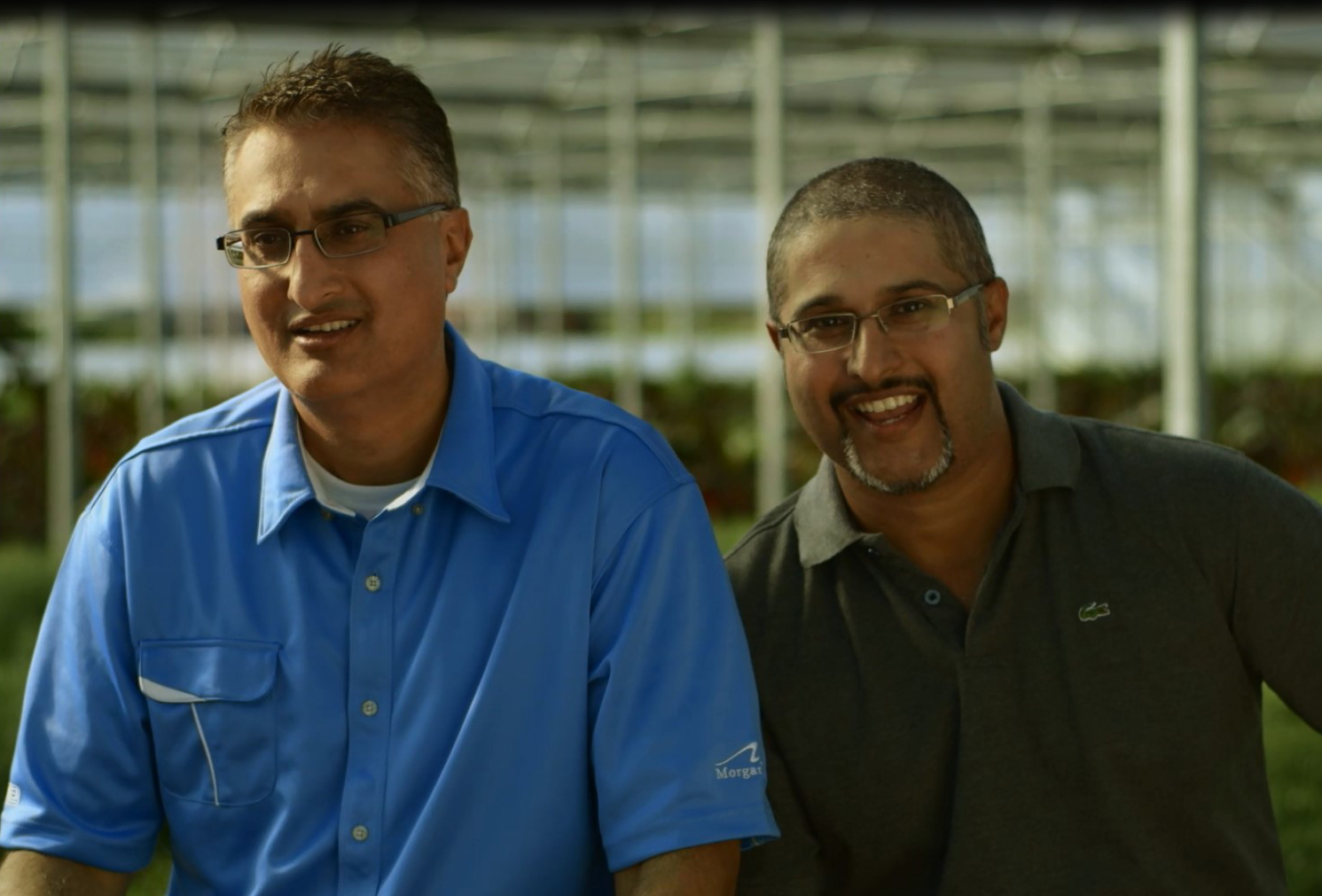 In 1996, two brothers decided to start a company with a small patch of their father's farm and an office in a garage. Today, it is a highly successful, sustainable business that leads the way in local farming.
Their water comes from a ditch to irrigate their now mostly organic fields of herbs, baby vegetables, cucumbers, rhubarb, micro greens, and baby lettuces; however, their water is purified better than our drinking water. Evergreen has invested in a system to clean their water. There is no chance of any contamination or harm to a water table or using too much water in a dry summer - this is sustainability at its most imaginative.
The field is a mass of beautiful herbs and tiny baby vegetables and squashes for as far as you can see. All fed with water that passes every food safety test and is grown right in the Fraser Valley. It is a testament to the forward thinking of 2 brothers, Ron and TJ Brar and what they want their future and the future of their company, Evergreen Herbs and Roots Organic to look like.
Evergreen Herbs has grows 20 conventional acres, and 120 organic acres.

LOCATION
Surrey, BC
140
Conventional
Field Grown
Organic
Cucumbers, Greens, Herbs, Lettuce, Lettuce - Baby, Micro Greens, Rhubarb, Squash - Summer, Vegetables - Assorted Baby, Vegetables - Specialty
"Our farm was built on a "never say-no" partnership with our customers."