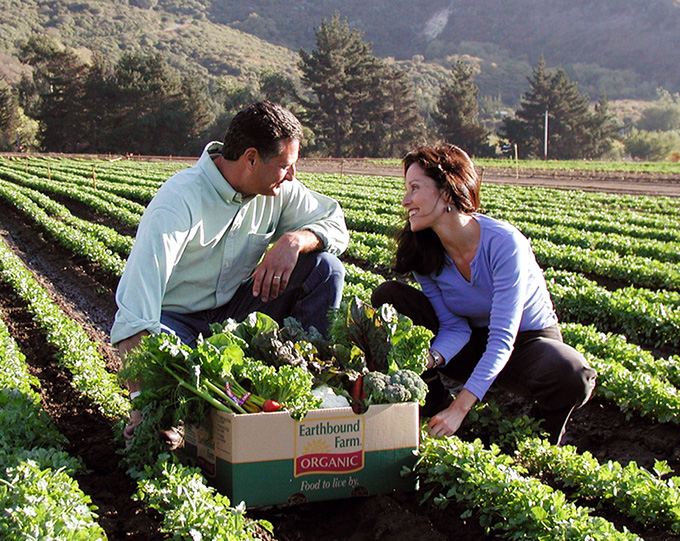 Founders, Drew and Myra Goodman, started with a 2.5-acre raspberry farm in 1984. Surrounded by the striking mountains of Carmel Valley, they decided they didn't want to conquer this beautiful planet with chemicals. They made a commitment to farm organically. A commitment they've kept from the beginning.
Since then, they've grown their 2.5 acres to almost 50,000. They've been the face of small organic, medium organic, and as-big-as-it-gets organic―all with the goal of bringing more happy to the world.
At Earthbound Farm, happy is what defines them. They grow happy people with healthy bodies, nourished by their organic produce. They grow a happy planet by sustainably farming and keeping synthetic chemicals out of the environment. And they'll continue to grow happy, from their happy place to yours.

LOCATION
San Juan Bautista, CA
50000
Field Grown
Organic
Broccoli, Carrots, Cauliflower, Celery, Cucumbers, Garlic, Onions, Potatoes, Potatoes - Yams, Squash - Butternut, Squash - Zucchini, Tomatoes
"We buy local to strengthen regional economies, support family farms, preserve the local landscape, and provide delicious fresh-from-the-farm foods for our customers."