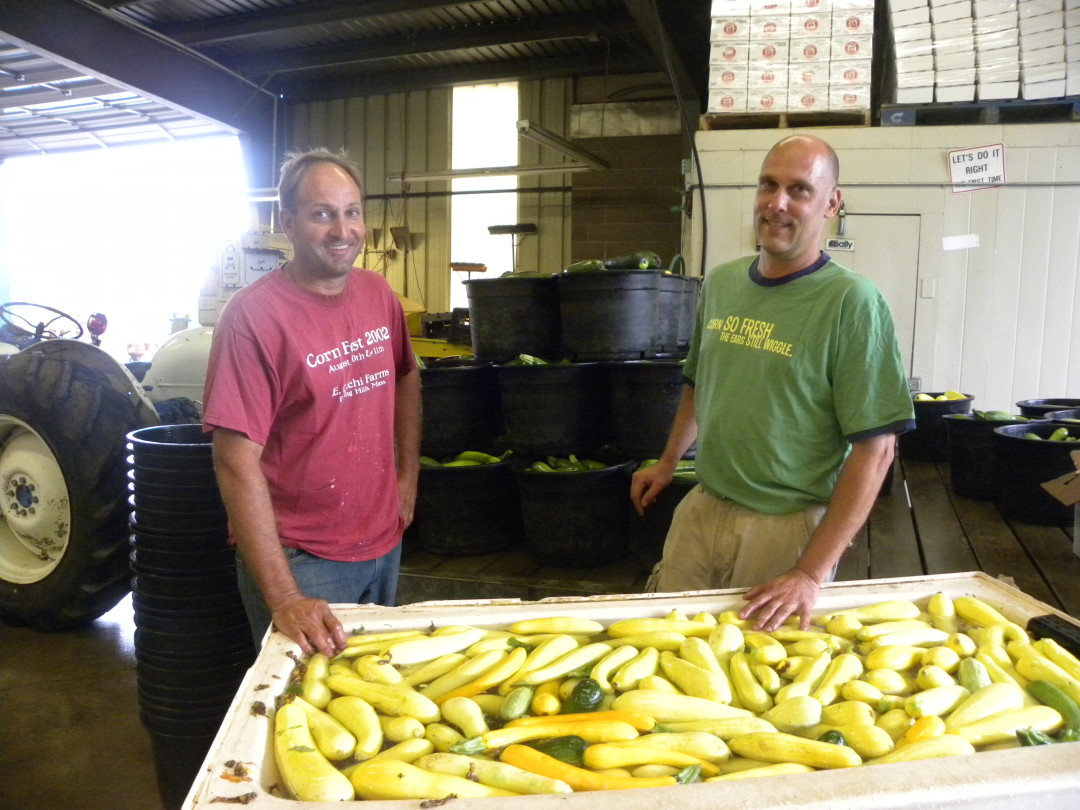 The Cecchi family has been farming in western Massachusetts for four generations―Erminio Cecchi left his father's farm to purchase the current Feeding Hills, Massachusetts farmstead in 1946. Erminio's son, Robert now operates the farm with his sons, Bobby―who manages the retail operation, and Michael―who oversees the fields. A fifth generation is currently studying Sustainable Food & Farming at the University of Massachusetts' Stockbridge School of Agriculture.
The farm's motto―"everything you'd grow if you had forty acres" references not only the wide range of crops they grow in their fields and greenhouses, but the original size of their farm. Today, they farm nearly 100 acres of corn, peppers, tomatoes, beans, summer and winter squash, and other crops, utilizing agriculture techniques such as integrated pest management (IPM). The farm is a member of the Massachusetts Farm Bureau and is certified by the USDA for Good Agricultural Practices & Good Handling Practices.
E. Cecchi Farms is also widely known for its high quality annuals and perennials they offer for sale at their large farm stand.

LOCATION
Feeding Hills, MA
100
Conventional
Field Grown
Beans, Corn, Peppers, Peppers - Bell, Squash - Summer, Squash - Winter, Squash - WinterTomatoes, Tomatoes
"I like being outside. I don't think I could be in an office all day―I have a 100 acre office out here."