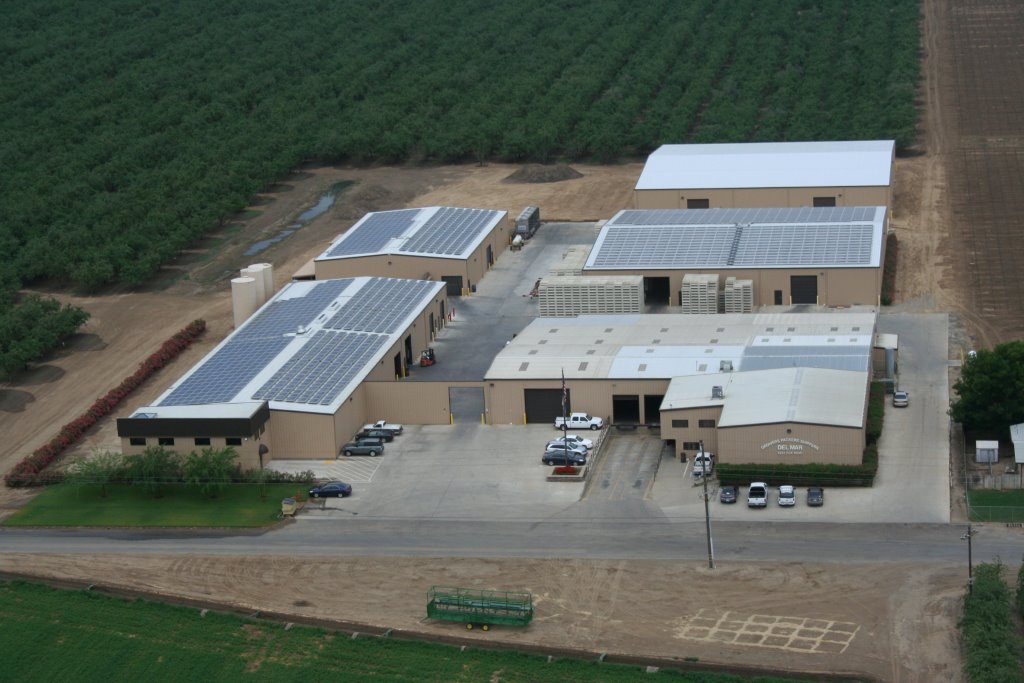 Del Mar Farm is a family-owned business located in the Central Valley in California, and is proud to be a grower, packer, and shipper of premium quality fruits and nuts.
The farm was founded in 1983 by owners Jon Maring and Lee Del Don. Both owners were in their early twenties when purchasing their first plot of land in the Westley area. They first started growing bell peppers from 1983 to 1996. Today Del Mar Farms has shown tremendous growth over the past 25 years. Jon and Lee now farm various crops ranging from apricots to zucchini. They have vertically integrated their business from farming, packing to marketing.
Pursuing sustainable agricultural practices, Del Mar Farms has recently installed a solar photovoltaic system (solar energy) in its Patterson facility.
Del Mar believes in giving their customers the highest quality produce year in and year out. They handle almonds, apricots, cantaloupe, honeydew, and roma tomatoes, but they are well diversified growers of over 20 other different commodities for fresh and processed.
In 2016, they launched their own Del Mar brand of organic cantaloupe, honeydew, mini watermelons, and in 2018 they introduced their own seedless watermelon packing in cartons and bins.
Food Safety is a big part of what they do at Del Mar and they are certified on all aspects, in the field and the packing shed. They are also Kosher Certified for their almonds that are exported all over the world.

LOCATION
Patterson, CA
14000
Conventional
Field Grown
Melon - Watermelon Seedless, Melons - Cantaloupe, Melons - Honeydew, Nuts - Almonds, Stone Fruit - Apricots, Tomatoes - Roma
"We buy local to strengthen regional economies, support family farms, preserve the local landscape, and provide delicious fresh-from-the-farm foods for our customers."