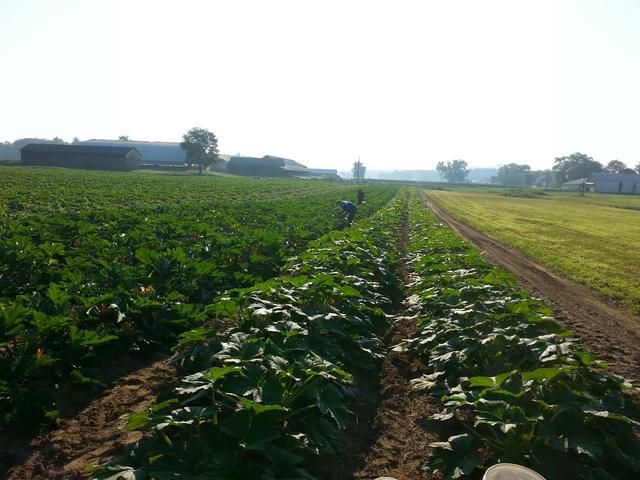 David Mokrzecki Farm started in 2013 when David took over for a retired farmer. There were three generations of farmers in the family before David, and he is excited to continue the family legacy. He grows primarily bell peppers along with other vegetables such as cabbage, cauliflower, and lettuce on 30 acres of land.
Mokrzecki studied plant science at the University of Massachusetts, and utilizes integrated pest management (IPM) techniques by monitoring pest populations and studying their lifecycles. By understanding what pests are out there, he can choose the most selective biorational pesticides available and accurately judge when it is necessary to spray.

LOCATION
Hadley, MA
30
Conventional
Field Grown
Cabbage - Green, Cauliflower, Lettuce, Peppers, Peppers - Bell
"We just try to do everything the best that we can―and having a degree in fruits and veggies doesn't hurt."