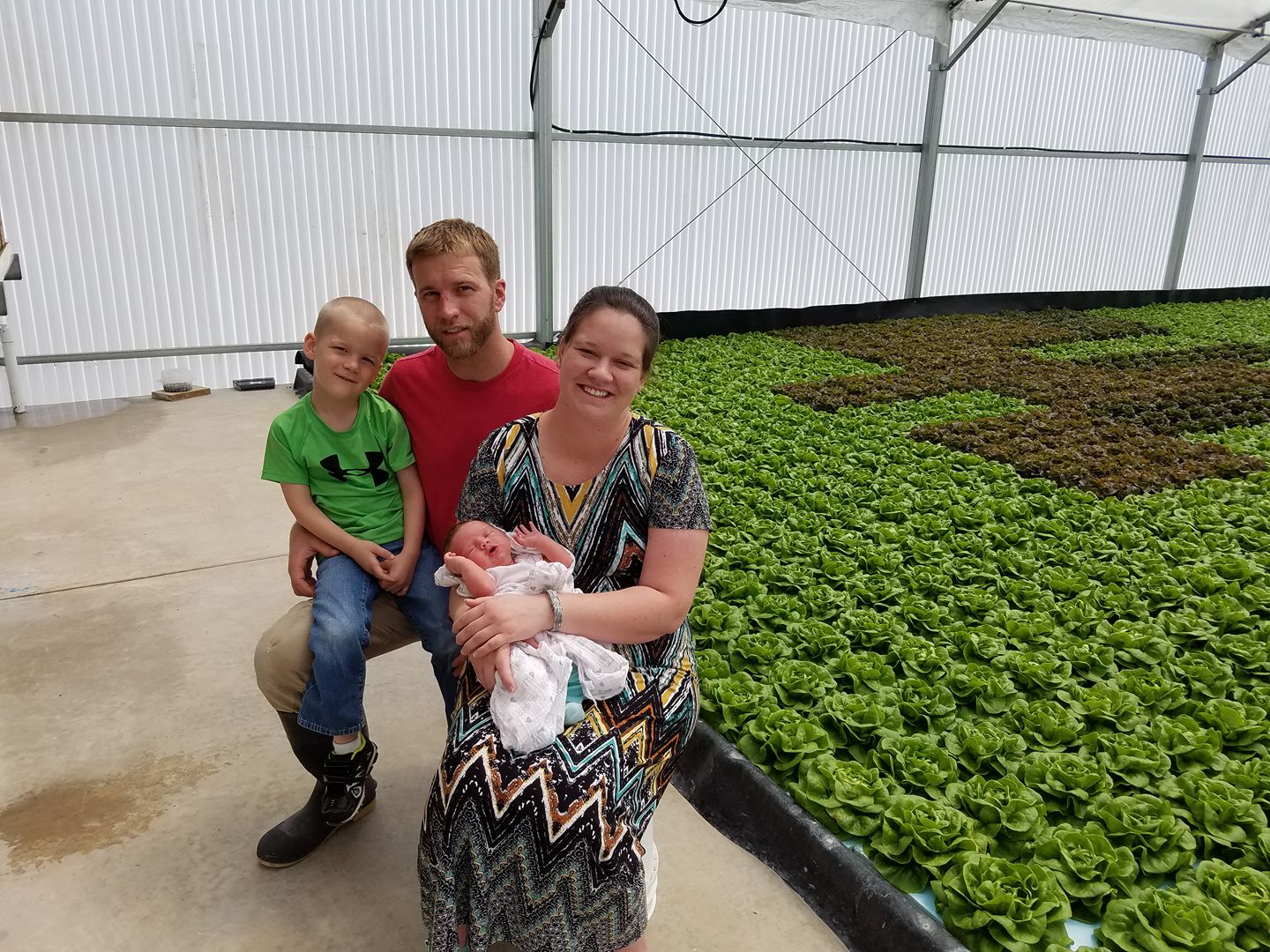 Jedd Koehn is a fourth generation farmer. In the early 1980's, Jedd's grandfather transitioned his entire row crop farm to certified organic production. He also built a flour mill to process the grains he grew. Jedd grew up working long days in the summer heat with his grandfather. He was convinced a better way existed to make a living rather than the continual intense labor of a farmer.
Jedd had a job outside of the farm industry, but found himself wanting to grow crops again. After fifteen years in his job, he quit and built a hydroponic farm. This modern style of farming still requires hard work, but Jedd is much happier in his greenhouses than in fields. His wife and children help on the farm. The Koehns are proud to provide lettuce and herbs year-round.

LOCATION
Grifton, NC
10
9000
Conventional
Greenhouse/Hoop
Hydroponic
Arugula, Kale, Lettuce - Butter Head (Boston), Lettuce - Green Leaf, Lettuce - Red Leaf, Lettuce - Romaine, Watercress
"Committed to bringing Eastern Carolina the freshest produce every time."