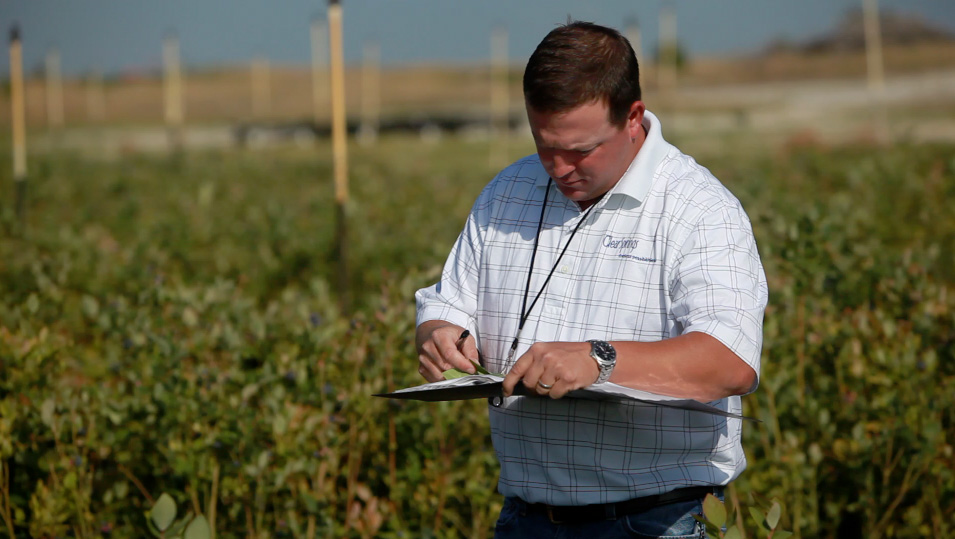 In 1998, wall street veteran and philanthropist Stanford N. Phelps discovers 18,000 acres of reclaimed mine land in Bartow, Florida. As the story goes, Phelps stood looking out over the land and declared…"I see endless possibilities."
Today, the Clear Springs Blueberry Farm boasts seven varieties of blueberries, three varieties of strawberries, and three varieties of grape tomatoes—all carefully selected to complement the growing environment and produce the most flavorful and highest-quality fruit.
Clear Springs has implemented innovative farming practices designed to conserve and enhance natural resources. The Central Florida area is well-known for its many natural water bodies, many of which rest on the Clear Springs' property. Clear Springs is committed to protecting these water sources and uses conservative drip irrigation and tall water recovery systems that allow for controlled and continuous re-use of its valued water resources.

LOCATION
Bartow, FL
18000
Conventional
Field Grown
Berries - Blueberries, Berries - Strawberries, Tomatoes - Grape
"I see endless possibilities."