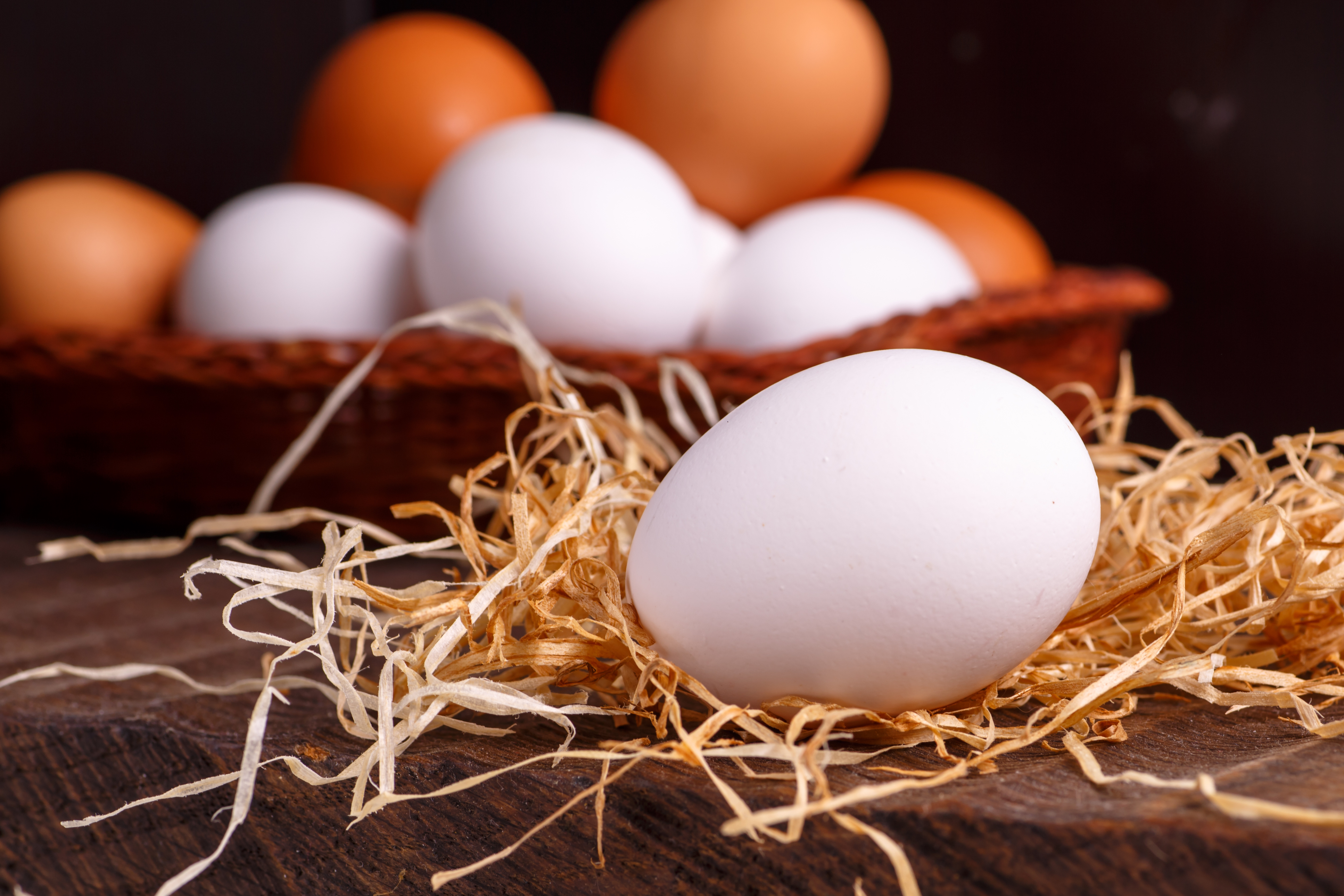 Chino Valley Ranchers has been producing quality eggs in Southern California for more than 50 years. Three generations of the Nichols family owns and operates truly cage free egg ranches in Ventura, Riverside and San Diego counties. Every Chino Valley Ranchers cage free egg is produced within 95 miles of our warehouse.
Charles B. Nichols started egg farming in 1953 with his wife, Isabella, and their three sons, Charles, David, and Steve. Charles spent many years caring for their chickens, finding innovative ways to improve their way of life. In the mid-1970s, in order to reduce the stress on his hens, Charles took all his birds out of cages and placed nests on the floor for them to walk in and out of at their leisure. Charles was way ahead of the cage free curve, always trying to improve his chickens' environment, and his cage free houses became a benchmark for humane treatment in the industry. Thanks to Charles's commitment to the health and well-being of his hens, Chino Valley Ranchers has been producing truly cage free eggs for nearly 40 years.
Today, Chino Valley Rancher hens live in environmentally controlled community houses where they have the freedom to roam the floor of the houses, scratch in the soil, and dust bathe. The houses have ample floor space with elevated nest boxes and perches for roosting, similar to the hen houses before battery cage operations became the standard for commercial egg production. Chino Valley Rancher hens drink clean, fresh water from the Nichols's own wells, are fed a natural diet of healthy grains free from animal by products, and are never given hormones. In 1989, Charles's son Steve, and Steve's wife, Kathy, assumed management of Chino Valley Ranchers, and their son Christopher recently joined the family business.
The Chino Valley Ranchers' packinghouse is six miles from our warehouse. We pick up their cage free eggs within hours of being candled, cleaned, and packed, and because these eggs are so fresh, we pick them up three times per week to keep our inventory as fresh as possible.

LOCATION
Colton, CA
Conventional
Eggs
"If you care about how laying hens are treated, how your eggs are produced, how fresh your eggs are or how your eggs taste, or if you want to keep your egg dollars in our local economy, Chino Valley Rancher eggs are perfect for you!"