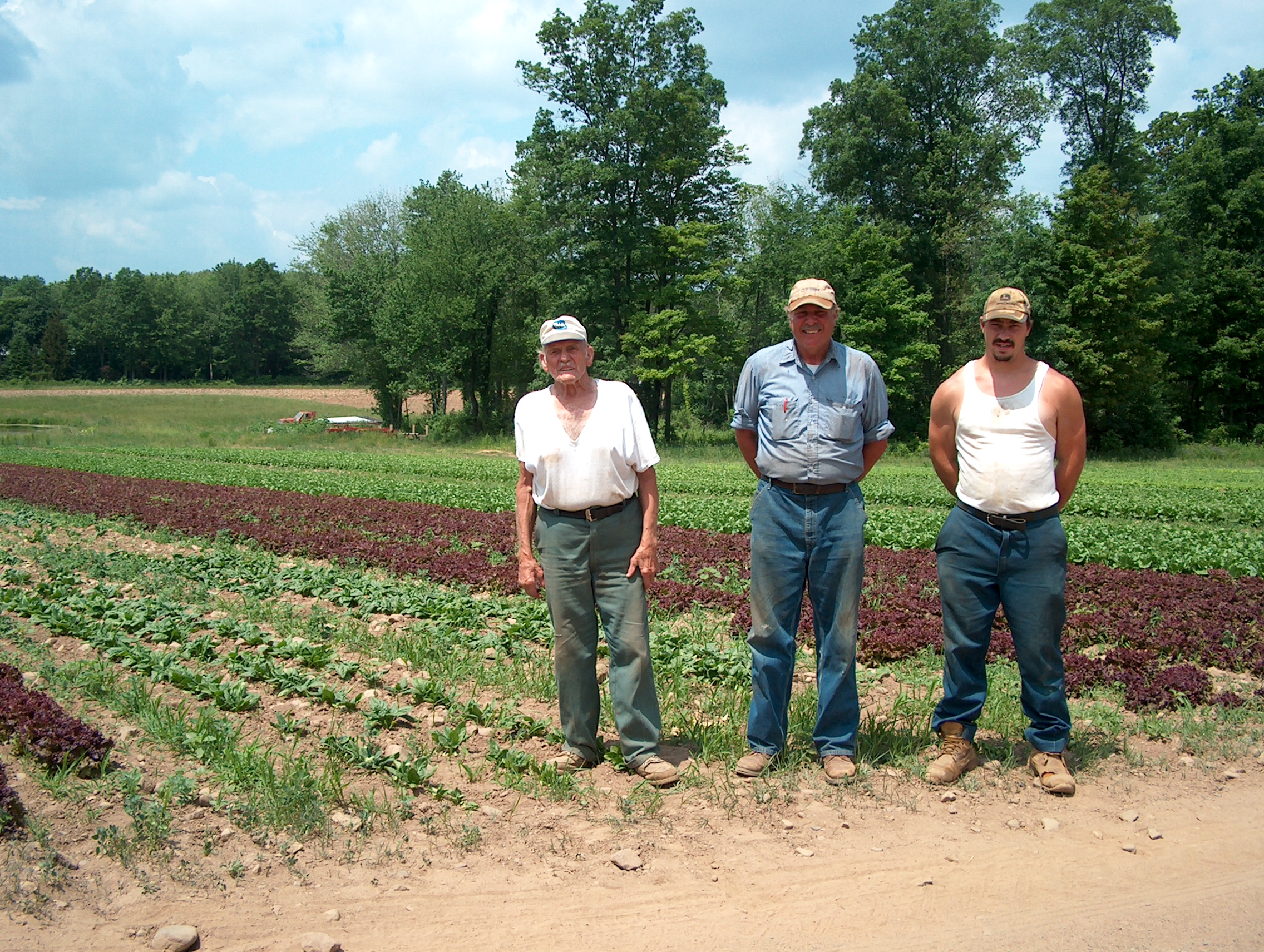 Frank Cecarelli emigrated from Caserto, Italy in the 1900's and founded Cecarelli Farms in 1912. Frank was a proud father of eight sons and four daughters. Nelson Cecarelli explains about his grandfather's large family that, "In those days we had big families for a reason; we had help."
Now with the help of long time worker William Dellacamera, Nelson grows sweet corn, squash, peppers, eggplant, tomatoes, cabbage, and lettuce on 140 acres of bountiful land in Northford, CT. Nelson and William act as responsible stewards of the land through a utilization of integrated pest management to minimize chemical sprays and reduced tillage for optimal soil management. Four generations into the farming business, Nelson adds, "Every day here is different, every season is different. There's always variation from year to year and it's so rewarding when you overcome adversity and have a crop come through."

LOCATION
Northford, CT
140
Conventional
Field Grown
Cabbage - Green, Corn, Eggplant, Lettuce, Peppers, Peppers - Bell, Squash, Tomatoes
"We buy local to strengthen regional economies, support family farms, preserve the local landscape, and provide delicious fresh-from-the-farm foods for our customers."