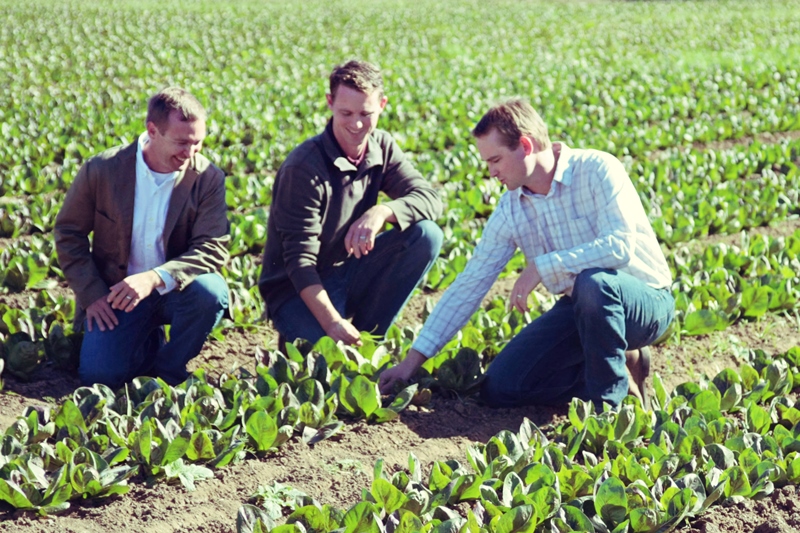 Capay Organic is a second-generation, organic farm that got its start in the Coastal Ranges' Capay Valley, 90 miles northeast of San Francisco. The farm was founded by Kathleen Barsotti and Martin Barnes, in 1976―marking the early stages of the organic foods movement.
Starting with one small farmers market in Davis that was co-founded by Kathy, Martin, fellow students while in grad school, and a few gourmet restaurants that understood the superior principles and quality of organic agriculture, Capay Organic slowly developed a market for its produce. By the early 90s, Capay Organic was an established small, organic family farm, supplying Bay Area stores, restaurants and farmers markets with quality organic produce.After more than 30 years of organic farming, Capay Organic grows more that 130 varieties of fruits and vegetables on 500 acres of certified organic land. The farm is now owned and operated by Kathy and Martin's sons―Noah, Thaddeus and Freeman. In keeping with their parents' vision, the farm practices healthy crop rotation, encourages a diverse ecosystem around our fields, efficiently uses local water sources, and carefully selects produce varieties that grow well and taste great.

LOCATION
Capay, CA
500
Field Grown
Organic
Asparagus, Beet, Beets, Carrots, Chard - Green, Chard - Rainbow, Chard - Red, Citrus - Lemons, Citrus - Mandarins, Eggplant, Fennel, Greens - Collard, Greens - Collards, honeydew, Kale, Melon - Cantaloupe, Melon - Honeydew, Melon - Watermelon, Melons - Cantaloupe, Melons - Honeydew, Melons - Watermelon, Onions - Leeks, Peppers - Chiles Shishito, Potato - Fingerlings, Potatoes - Fingerling, Romanesco, Spinach, Squash, Squash - Butternut, Tomatoes
"We buy local to strengthen regional economies, support family farms, preserve the local landscape, and provide delicious fresh-from-the-farm foods for our customers."