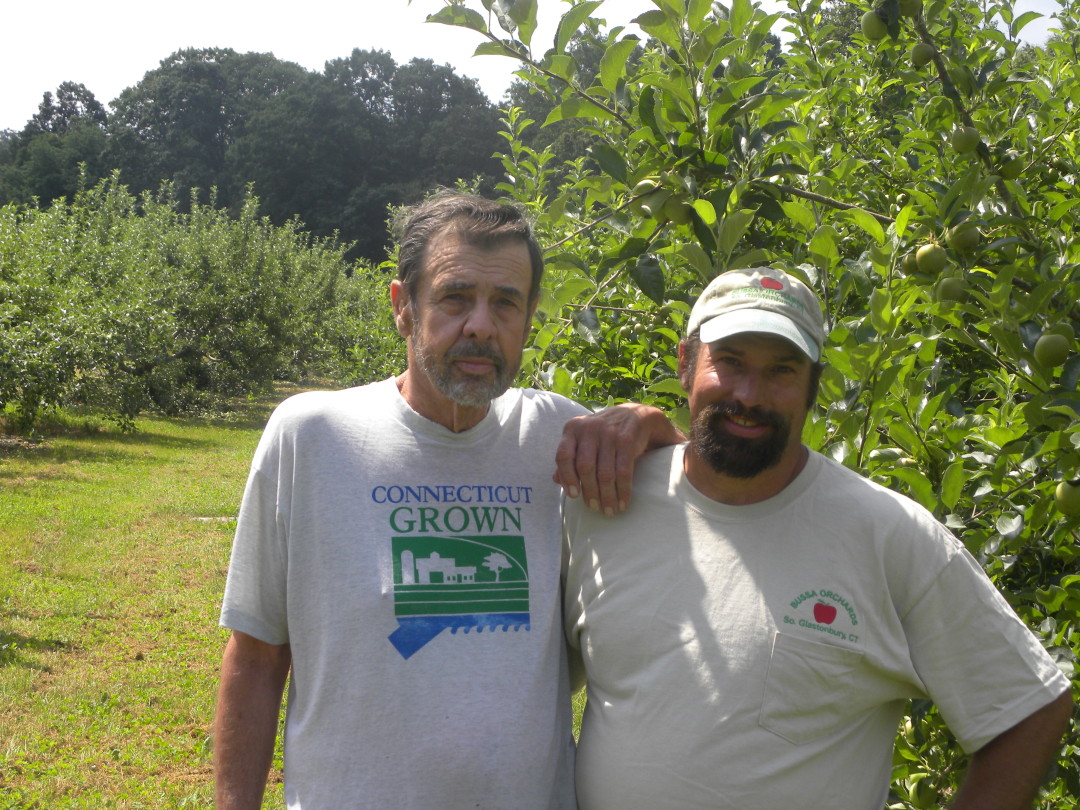 In 1932, Lou Bussa bought land from his great grandfather, and Bussa Orchards was born. Now 40 acres is home to this 4th generation farm. Lou's son, Doug Bussa, is currently the main harvester of the farm's 30 varieties of apples, as well as peaches, pears, and plums.
Doug's mother Pat, who also lives on the farm, reveals that her husband was a main proponent of Connecticut's Public Act 490, a law passed in 1963 that allows a farm to be assessed at its use value rather than its fair market value for purposes of local property taxation. This lower assessment makes it easier for farmers to afford to keep their land and to keep farming. Doug is also very proud of his drag race car the 'One Bad apple', which he claims is the fastest door car in Glastonbury. All race proceeds are donated to the Make-A-Wish Foundation.

LOCATION
South Glastonbury, CT
40
Conventional
Field Grown
Apples, Pears, Stone Fruit - Plums, Stonefruit - Peaches, Stonefruit - Plums
"My name's on the side of the truck―and on the side of the box―so I take a lot of pride in that."