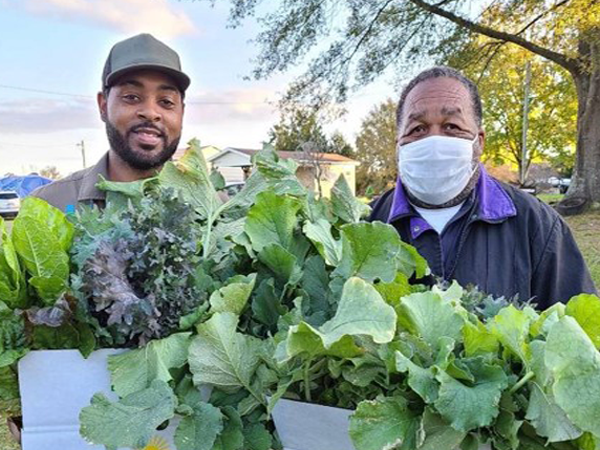 Brown Family Farms began in 1865 with Byron Brown. Byron, his 6 siblings, and his mother were born into slavery and owned by Byron's father, Jacob. After the Civil War, the other children left the plantation and Byron stayed. He grew timber and raised livestock until his death in 1931. His son, Grover Brown, continued the farm by establishing a peach orchard and cultivating grain. Grover's son, Reverend Arthur Brown, took over the farm in 1968. He added vegetable crops and tobacco to the farm until his retirement in 2003.
Arthur's son, Patrick Brown, is now the 4th generation farmer. Patrick went to Fayetteville State University in 2005 and worked as an Agriculture Advisor in Afghanistan until 2011. In 2014, the US Farm Bill legalized industrial hemp. After extensive research, Patrick began growing hemp, producing hemp extracts and making hemp products in 2018. He also started 12 acres of vegetable production for a CSA program.
Patrick is a renowned advocate for diversity in agriculture. He's spoken at the Black Wall Street conference and National Black Farmers Conference. He's also been featured in podcasts and magazines, and he assists in educational outreach in his community.

LOCATION
Henderson, NC
12
Field Grown
Organic
Sustainable
Bok Choy, Cabbage, Chard, Greens - Collard, Greens - Mustard, Kale, Peppers, Squash
"My father, Rev. Dr. Arthur A. Brown, was the 3rd generation farmer who taught me everything that I know about farming. We stopped farming tobacco and now we are focused on regenerative practices that can actually heal people and the environment."