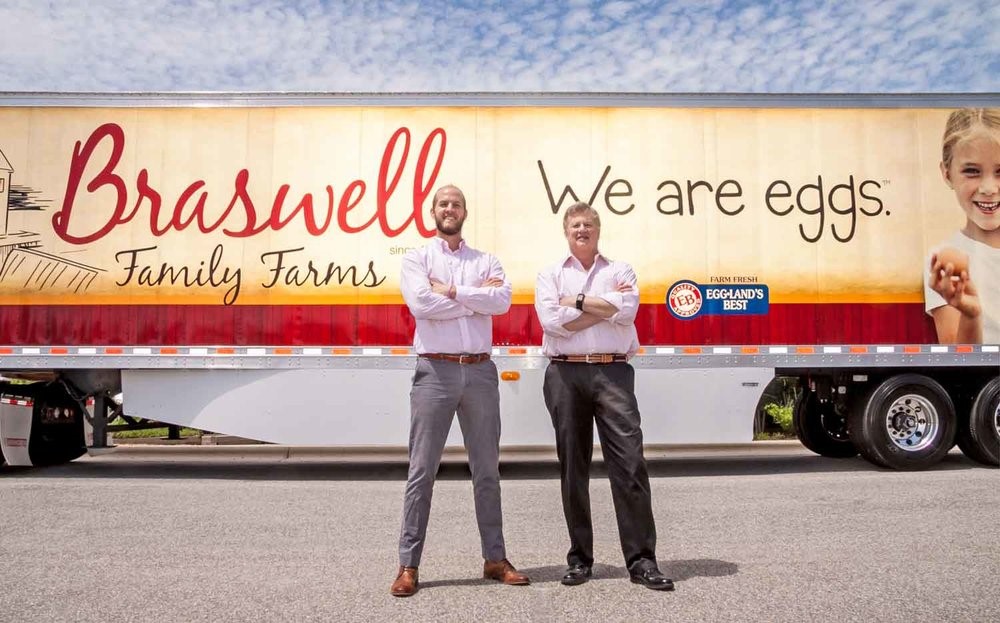 The beginnings of Braswell Family Farms started 4 generations ago at Boddie Mill in Nashville, NC. At that time, the water-powered grist mill was known for its corn meal.
In 1943, J.M. and E.G Braswell purchased Boddie Mill. Two of E.G.'s sons returned from World War II in 1956 and began working in the family business. They modernized another mill to provide feed for their growing pullet business and local livestock.
Scott Braswell took over in 1979 and developed the commercial laying hen complexes. Braswell Family Farms is now known throughout the East Coast for their eggs. They also partner with specialty egg farmers to sell their pasture-raised, organic, Certified Humane, and cage-free eggs.
In 2008, Trey Braswell join the company as the fourth generation. Trey continues to build on the strong foundation of his family as well as look toward future consumer demands for local eggs.

LOCATION
Nashville, NC
600
Conventional
"We buy local to strengthen regional economies, support family farms, preserve the local landscape, and provide delicious fresh-from-the-farm foods for our customers."