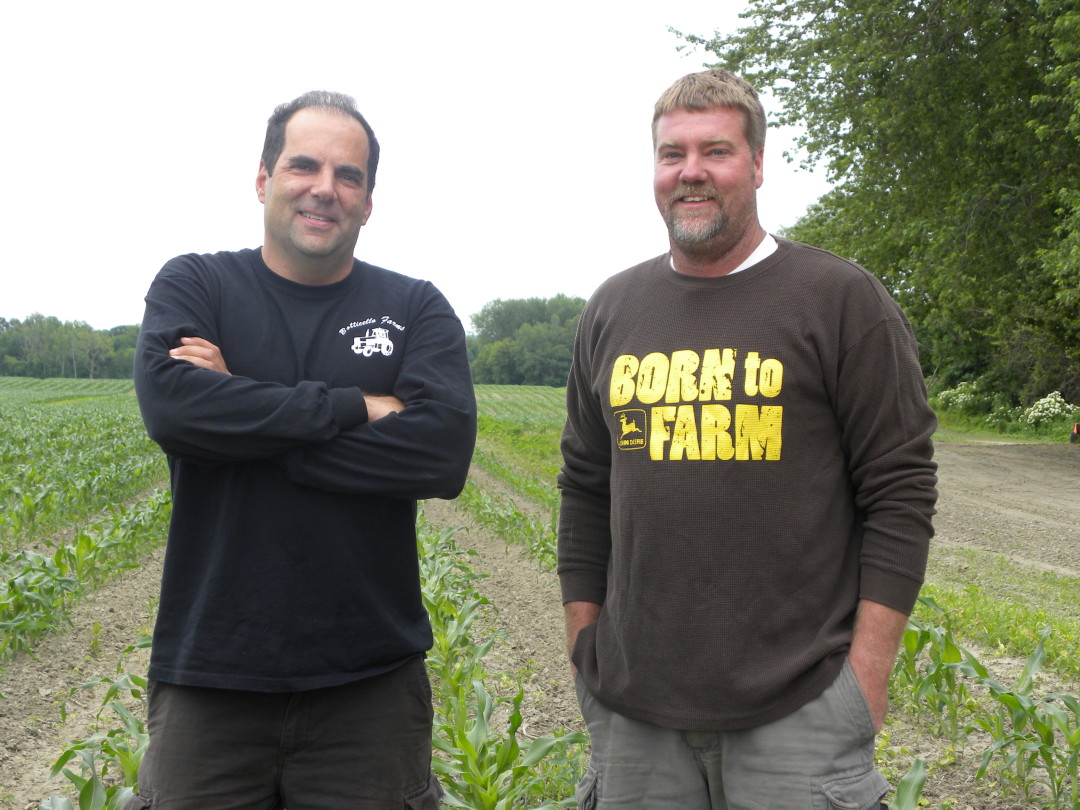 In 1973, young Shelly Botticello was given the idea from her father Butch to sell the family's excess vegetables that her mother couldn't put in cans. She set up a roadside picnic table piled with tomatoes from the backyard garden and the family was in business. Her selling spirit spurred a two generation, 300 acre operation known as Botticello Farms located in Manchester, CT.
Butch's son Tony and son-in-law David harvest sweet corn, tomatoes, squash, peppers, and pumpkins among other wonderful vegetables. Shelly manages the greenhouses and the farm stand, while Ellery Botticello handles the food safety details on the farm. For Tony, the best aspects of farming are clean living, working with plants, and the honest nature of hard work with help from his family. Botticello Farms has been working with FreshPoint for over 30 years.

LOCATION
Manchester, CT
300
Conventional
Field Grown
Vegetables - Assorted
"As long as I've had a driver's license I've been delivering to FreshPoint."