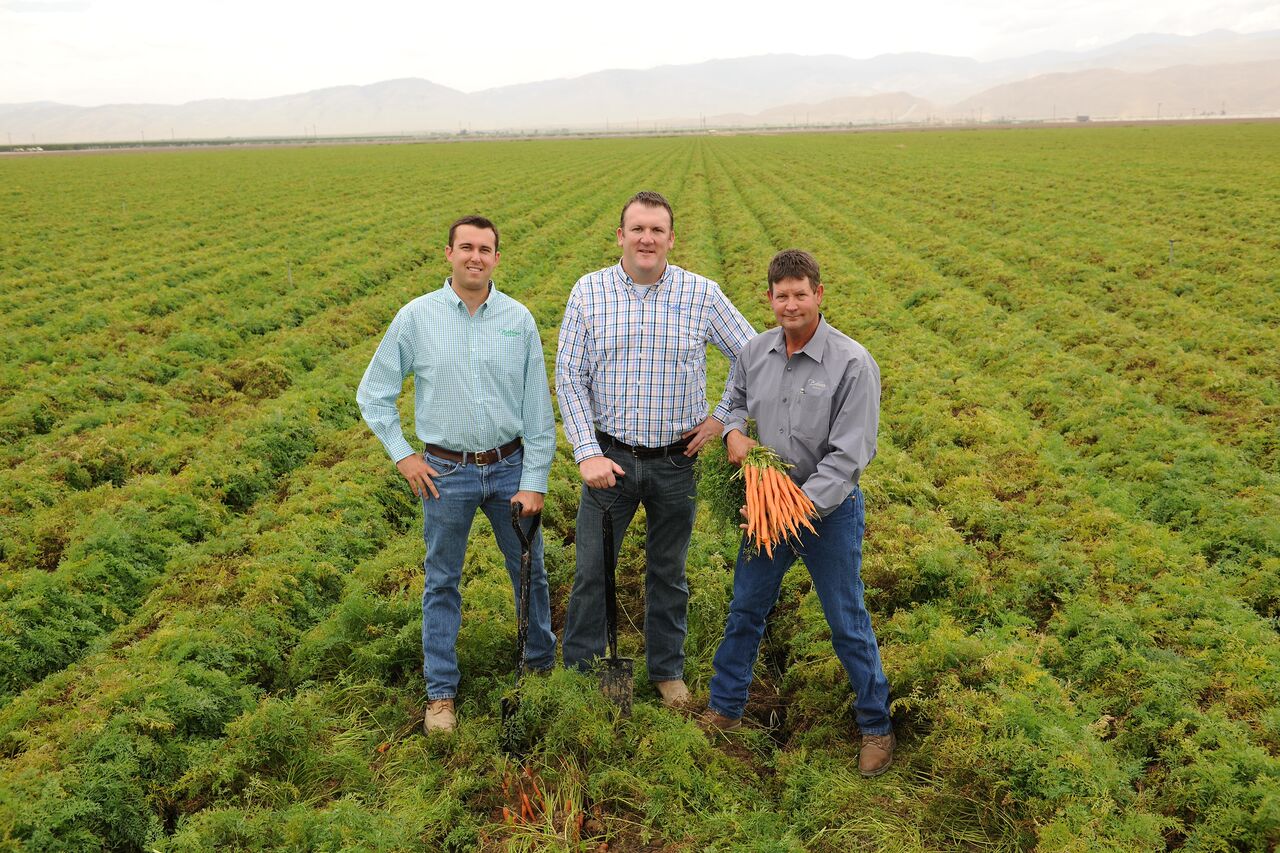 In 1915, the Bolthouse family began a farming operation in Michigan eventually moving to California. Through their strong sense of duty, personal responsibility, and solid integrity they established themselves to this day as the world's largest producers of carrots.
Have you ever seen the long carrots that are sold in the grocery store or that Bugs Bunny gnawed on with his famous catchphrase, "What's up, Doc?" Believe it or not, those carrots have a formal name called, Cellos.
Cellos were invented when William Bolthouse, in 1959, lead the modern packaging technology by building a fresh carrot cellophane packing facility.
Known to many as a baby carrot or shortcuts, these ready-to-eat, cut-and-peeled carrots were born in 1990 out of a need for convenience. Seeds designed to produce a sweet taste, small core, and optimal color/vitamin content are peeled from the cello to produce the convenient baby carrot.

LOCATION
Bakersfield, CA
30000
Conventional
Field Grown
Carrots
"We buy local to strengthen regional economies, support family farms, preserve the local landscape, and provide delicious fresh-from-the-farm foods for our customers."