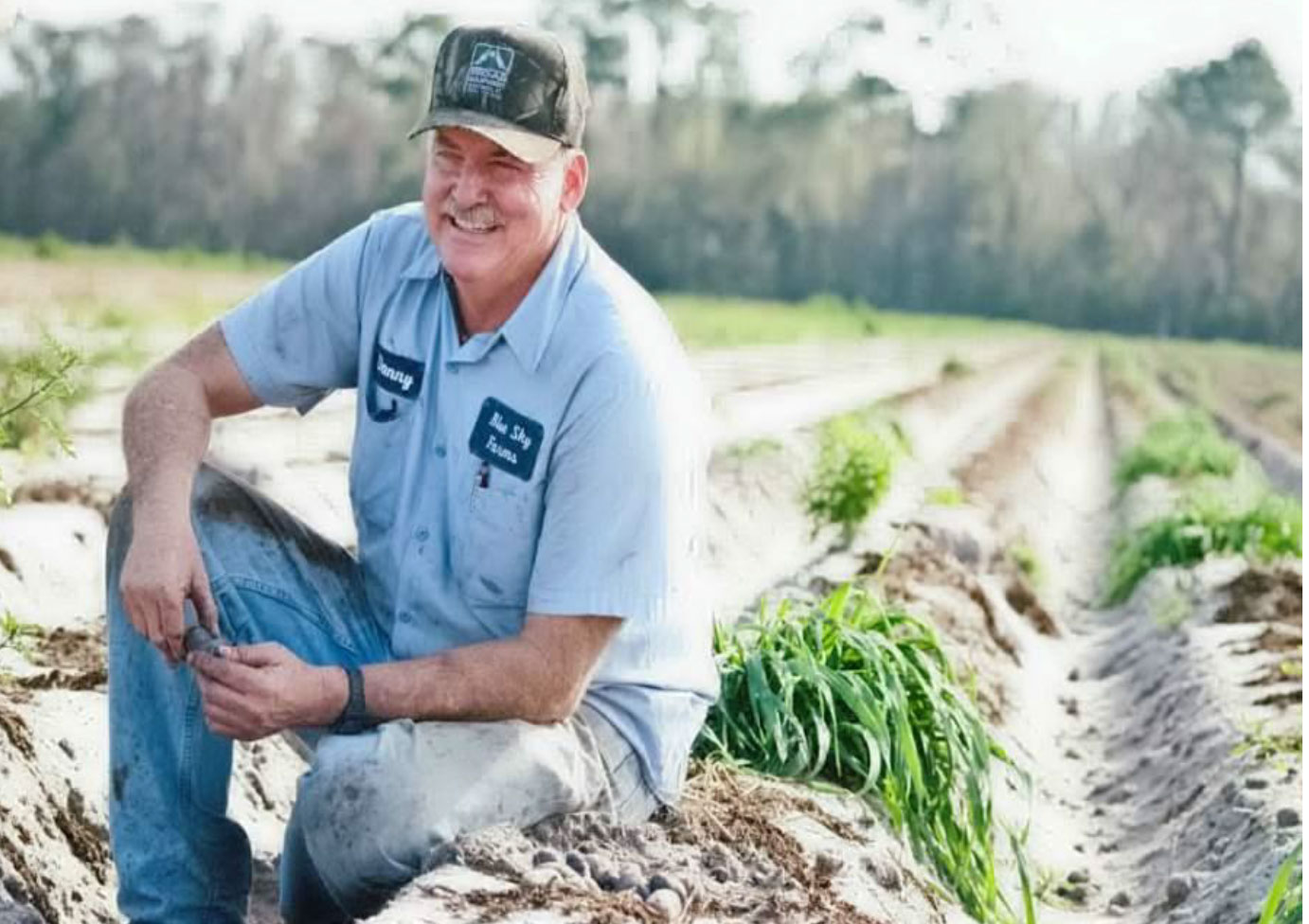 Danny Johns is the owner/operator of Blue Sky Farms located in Elkton-Hastings area of St. Johns County, established in 1987. Danny is a fourth-generation potato farmer with a long history in innovation in farming. In an article in the July-August 1930 edition of Tractor Farming, the headline reads "Florida's First Horseless Farm" and the featured photo is that of Danny's grandfather, F.A Johns and great-grandfather, Frank Johns!
There are over twenty different varieties of potatoes grown on over 600 acres in St. Johns and Putnam counties, including the blue fingerling, a first for Northeast Florida and as well as a local favorite, SunLite―a low carbohydrate potato.
The team at Blue Sky Farms is committed to promoting agricultural awareness as well as keeping their rural community vital by participating in Farm to Table Fundraisers, Slow Food First Coat's Tour de Farm, tours for The St. Johns Chamber of Commerce, and test programs with the St. Johns Water Management District and IFAS―Institute of Food and Agricultural Sciences.

LOCATION
Elkton, FL
600
Conventional
Field Grown
Potatoes
"We buy local to strengthen regional economies, support family farms, preserve the local landscape, and provide delicious fresh-from-the-farm foods for our customers."