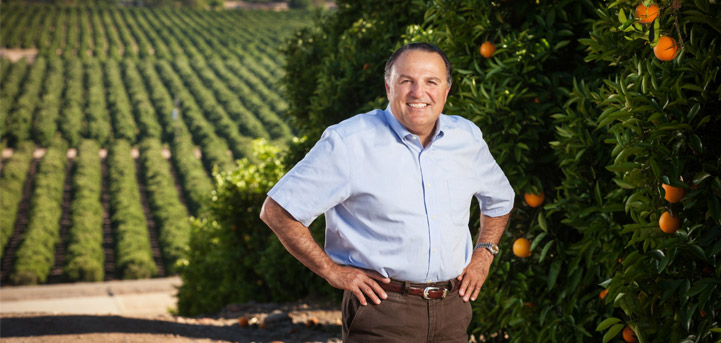 Bee Sweet Citrus is located in Fowler, California. The facility, which is over 400,000 square feet, sits on 36 total acres adjacent to CA Highway 99, which spans almost the entire length of the Central Valley. Bee Sweet Citrus was founded in 1987 as an independent packer and shipper of California oranges. As the business grew, they added other citrus varieties; enabling Bee Sweet to become the industry leader it is today.
They have become a "one stop shop" for all citrus commodities , but they still proudly take a "hands-on" approach to the growing, packing, marketing and shipping aspects of the fruit.
Bee Sweet Citrus has developed agricultural practices that help assure the freshness of fruits from the producer to the consumer. Their philosophy is that food safety begins at the citrus grove.

LOCATION
Fowler, CA
Conventional
Field Grown
Citrus - Grapefruit, Citrus - Lemons, Citrus - Mandarins, Citrus - Orange, Citrus - Pummelos
"We buy local to strengthen regional economies, support family farms, preserve the local landscape, and provide delicious fresh-from-the-farm foods for our customers."