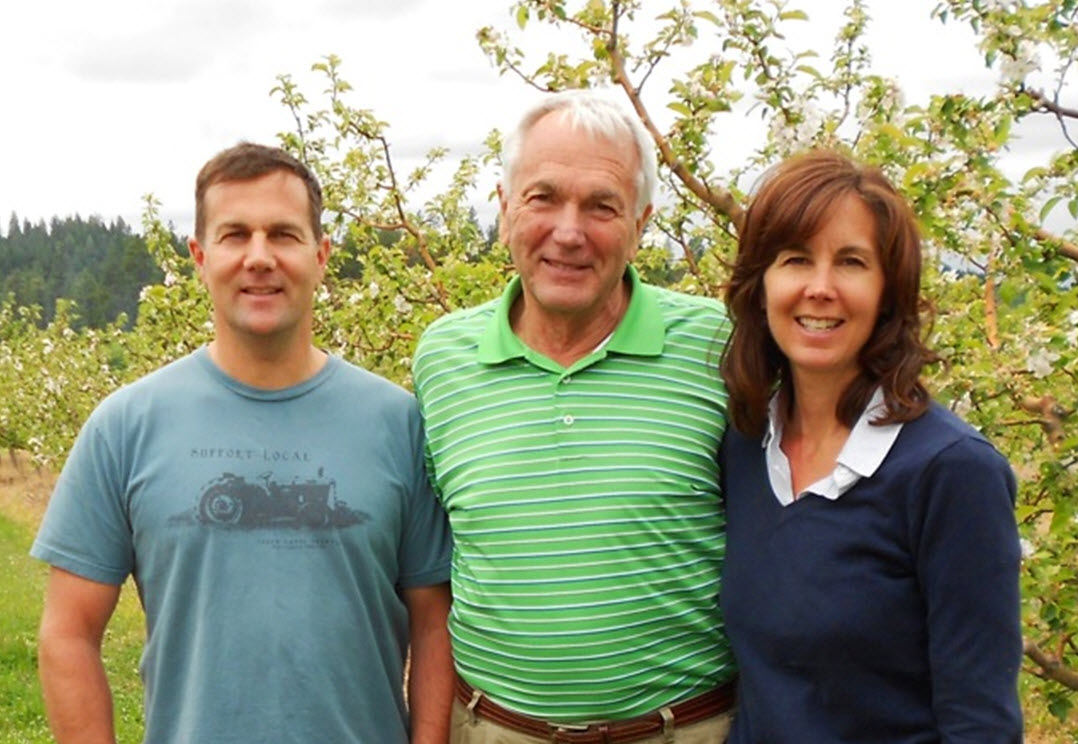 In 1976, the Barsotti family moved from Foster City, CA to a beautiful ranch in Camino, CA with a multitude of apple and pear trees. They have always grown, packed ans sold quality apples and juice. They started with one tractor and one forklift on a 37 acres of pears and apples. Everyone in their family of five worked hard along with Leonardo their Ranch Manager.
After a customer request to provide fresh cider, they slowly changed from an apple-packing operation to a wholesale cider and juice operation. It took some time to get it right―to truly understand what it took to make the best tasting juice around. They quickly learned it's not just about pressing fresh apples into juice―it's about using just the right combination of apple varieties to ensure the perfect marriage of the sweet and tart flavors.
They now run a mill that presses top quality juice all year long and is powered by two acres of solar panels.

LOCATION
Camino, CA
37
Conventional
Field Grown
Organic
Apples, Juice - Apple, Juice - Apple Cider, Juice - Carrot, Juice - Carrot Organic, Juice - Lemonade, Juice - OrangePears
"We buy local to strengthen regional economies, support family farms, preserve the local landscape, and provide delicious fresh-from-the-farm foods for our customers."