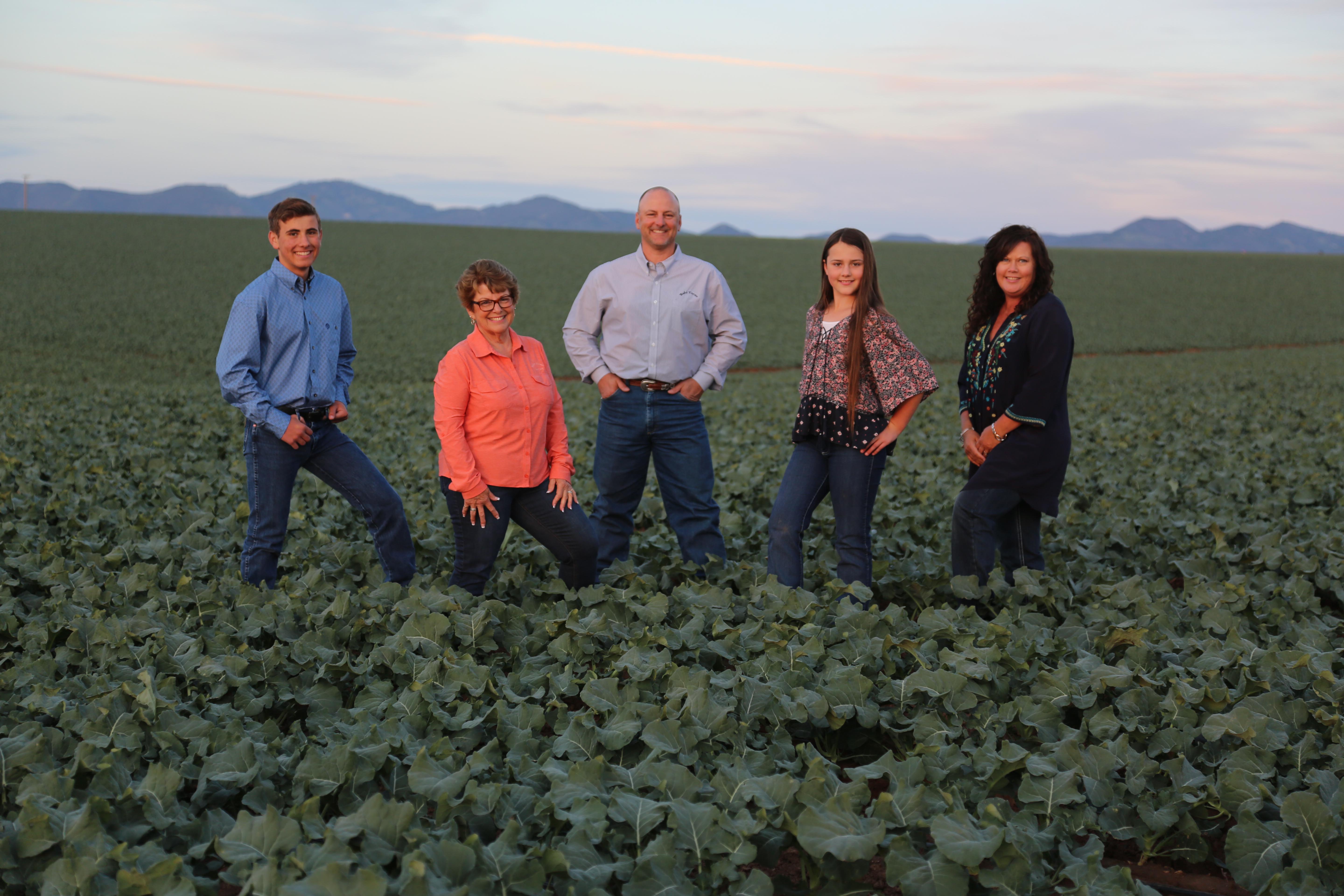 The creation of Babé Farms can be credited to its visionary founder Will Souza, a third generation farmer from a pioneer farm family in the Santa Maria Valley. Will, an avid world traveler, while in Europe in the early 1980's noticed the popularity of delicate salad greens called "mesclun" and mini "baby size" vegetables, a gourmet delight!
An innovator by nature, Will returned to the family farm to capitalize on the idea of growing the European lettuce varieties and mini "baby" vegetables. In 1986, Will and his founding partners; Frank & Judy Lundberg and Greg & Cherrie Pedigo established "Babé Farms", a small innovative company breaking the mold of traditional farming. Babé Farms was one of the first to introduce packaged European salad mixes "mesclun", hand selected specialty greens and a colorful array of baby vegetables into the United States and Canada.
Today, Babé Farms has "grown-up", growing and harvesting over seventy different varieties of gourmet vegetables. Committed to food safety and sustainable farming practices, Babé is the testing ground for many new varieties of specialty vegetables and leafy greens. Based year-round in the mild climate of Santa Maria, California, Babé Farms processes and ships from their newly opened facility; Fresh Venture Foods.
Judy Lundberg-Wafer, one of the original founding members of Babé Farms and her son Jeff Lundberg now own and operate Babé Farms. It's always been a "family style" business; many of the employees from the field and office/sales staff have been with the company for over twenty years. The focus of Babé Farms is the same; maintaining superior quality, innovation, and genuine customer relationships. Now, almost thirty years later, what was once a little company with a big vision Babé Farms has now become the premiere label in specialty vegetables.

LOCATION
Santa Maria, CA
1600
75000
Conventional
Field Grown
Organic
Sustainable
Artichokes - Specialty, Beans, Cauliflower - Baby, Lettuce - Baby, Root Vegetables - Baby, Specialty Greens, Specialty Vegetables, Squash - Baby, Tomatoes - Teardrop, Vegetables - Assorted Baby, Vegetables - Specialty
"Where the art of the plate begins."