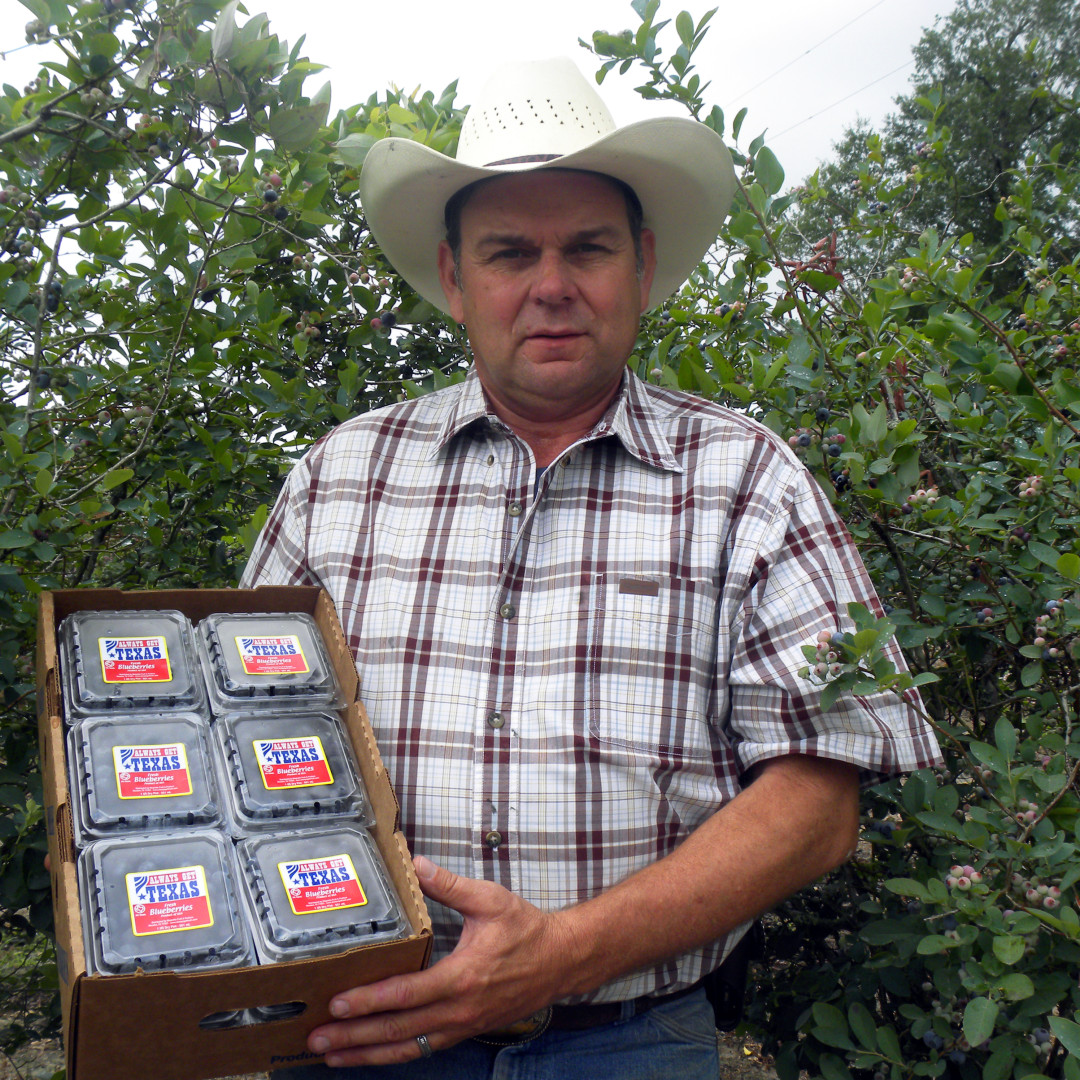 B&M Blueberry Farms is located in Silsbee, Texas, just north of Beaumont. It was established in 1989 by Kelly McKeehan as a way to diversify and develop a new business enterprise for his family. It has grown over the years to 22 acres of mature blueberries. He and his wife, Anette, have developed a thriving on-farm marketing program for a wide variety of other fruits and vegetables they grow.
Kelly is a refinery superintendent at the Valero Oil Refinery in Port Arthur, Texas, but has always had a love of the land and growing things. He has won several awards for his soil conservation methods and is a firm believer in a minimalistic use of chemicals to ensure food safety and to protect the local environment. All of his blueberries are drip irrigated and most are hand-picked to give the highest quality fruit with the longest shelf life. B&M Farms is definitely a family affair.
His wife Anette, along with their children help run the small country store located on the farm. There is always homemade blueberry preserves and syrup cooking on the stovetop, along with fresh squeezed blueberry lemonade to cool the u-pickers down after a hard morning of picking blueberries. Visitors come from all over the Beaumont/Houston area to pick enough blueberries to get them through the winter.
The health benefits of blueberries are well known. They have the highest concentration of antioxidants of all fruits and vegetables. People eat them for their anti-aging, cancer fighting, and cardiovascular enhancing properties. Pilots in WWII ate blueberries before going on missions because blueberries would improve their vision and help relieve stress on their eyes.

LOCATION
Silsbee, TX
22
Conventional
Field Grown
Berries - Blueberries, Okra, Peas, Peppers, Squash
"We always wait for the sun to ripen our blueberries to their sweetest potential before they are harvested. Our blueberries are not only good, but they are also good for you."