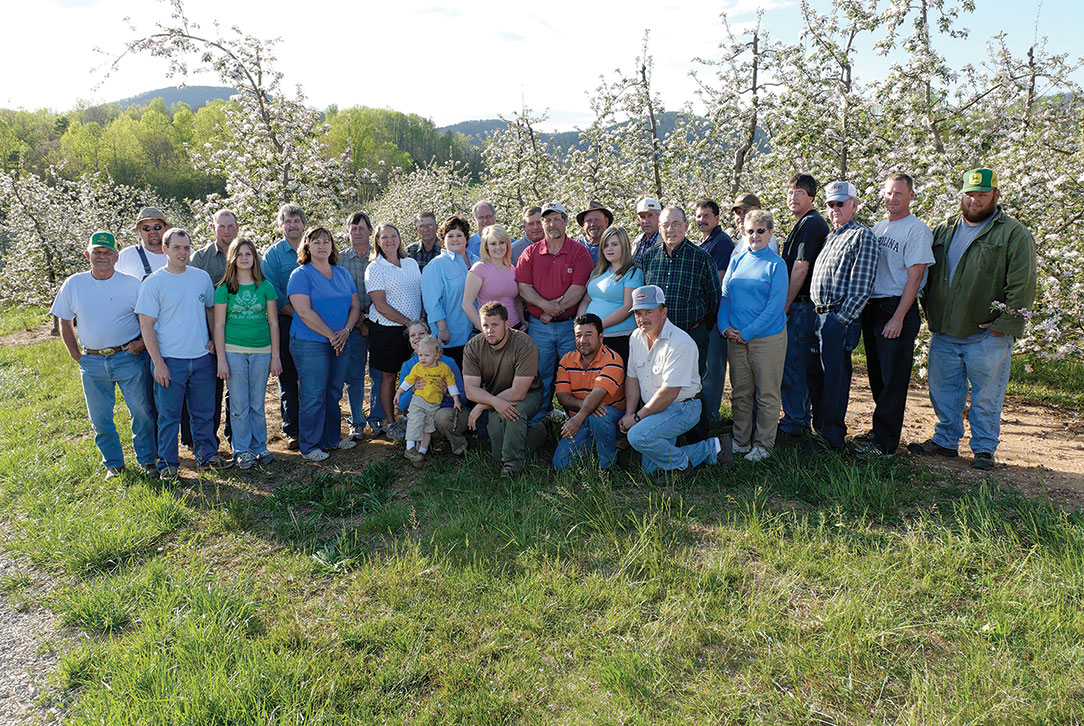 In 1983, Greg Nix and his uncle Keith Moss started a small apple packing business in Hendersonville, NC called Nix & Moss. A local broker was hired to sell the fruit that was packed. As time progressed the sales decreased and production increased, Greg and Keith both knew something had to be done. They decided to establish the label Apple Wedge Packers, and that Greg needed to be more involved in the marketing of the apples. Time progressed and sales increased to the point that the small pack line could no longer support the customer demand. So in 1998, before the season started, Greg and Keith made a decision to dissolve their business together and Greg took the name Apple Wedge Packers and Keith kept the small pack line.
Greg and his wife Lisa built a new packing facility and installed a state-of-the-art packing line with electronic color sorting. Apple Hill Orchards is the growing side of the business which produces apples on approximately 200 acres. Apple Wedge Cider produces fresh cider from the culled fruit of Apple Wedge Packers. Greg is a fifth generation apple grower in his family, and today his nephew Steven Godfrey has come back to the farm as the sixth generation. Greg has two daughters which both are expressing interest in coming back to the farm. Apples are the main crop produced but peaches also fit into the mix with 10 acres at the present time with plans for expansion.

LOCATION
Hendersonville, NC
2000
Conventional
Field Grown
Apples, Berries - Strawberries, Stone Fruit - Peaches
"We buy local to strengthen regional economies, support family farms, preserve the local landscape, and provide delicious fresh-from-the-farm foods for our customers."