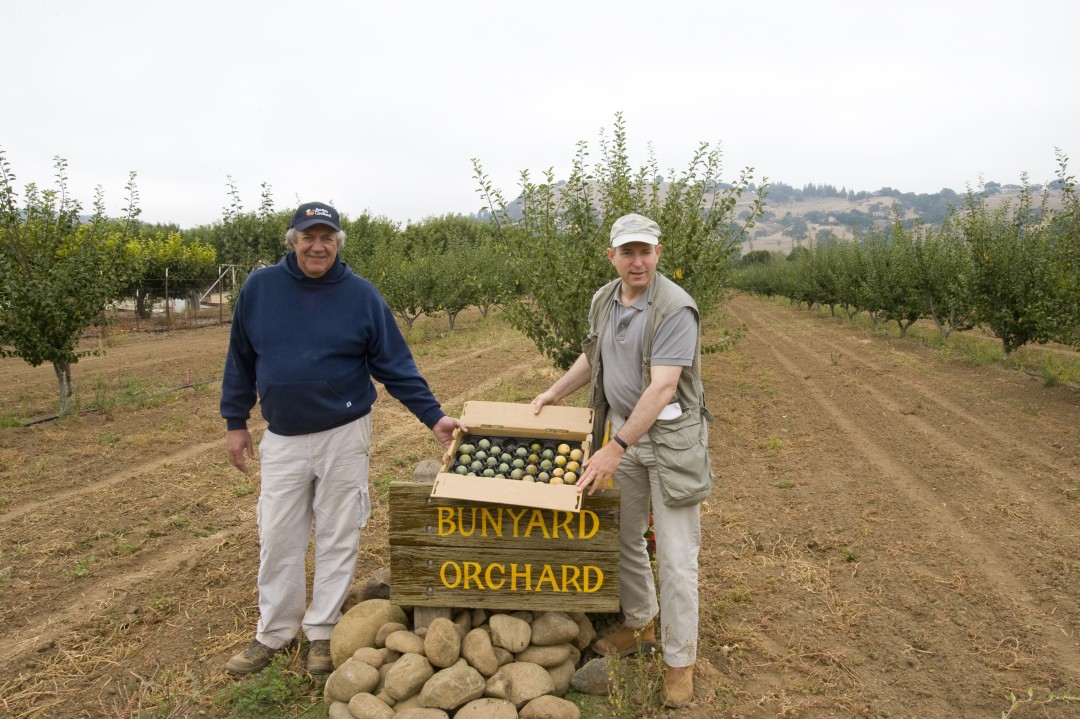 Renowned food writer David Karp met Andy Mariani when he was researching an article about apricots for Saveur magazine 20 years ago, and soon decided that Andy was the finest artisanal grower of specialty stone fruit in the United States. David was entranced by Andy's knowledge of varieties, many of which are rare and not grown by anyone else, like Black Republican cherries, with inky, intensely flavored flesh that has a pronounced flavor of the stone, making the variety ideal for ice cream and preserves; legendary Moorpark apricots, larger and more richly flavored than Blenheim; and the true European Greengage plum ("reine-claude"), which is small and green but typically 30+ Brix with a deep, unique flavor.
Eight years ago Andy and David planted the first of four orchards together, and they now have 11 acres. The Santa Clara Valley (near San Jose), where Andy farms, was once the greatest fruit-growing district in the world — the Valley of Heart's Delight, where the moderate climate allows fruit to take its time ripening, so that it develops full flavor and sweetness. Now it's better known as Silicon Valley, but what Napa is to wine, Santa Clara is to cherries, apricots, peaches, plums, and prunes.
Andy's family started farming in Sunnyvale, California, in 1931, soon after they emigrated from Dalmatia. (They're closely related to the Marianis who produce commercial dried fruit sold in supermarkets, but Andy refers to himself as "the poor cousin".)

LOCATION
Morgan Hill, CA
60
Field Grown
Sustainable
Stone Fruit
"We are thrilled to work with Andy's Orchard, and offer their amazing fruit."