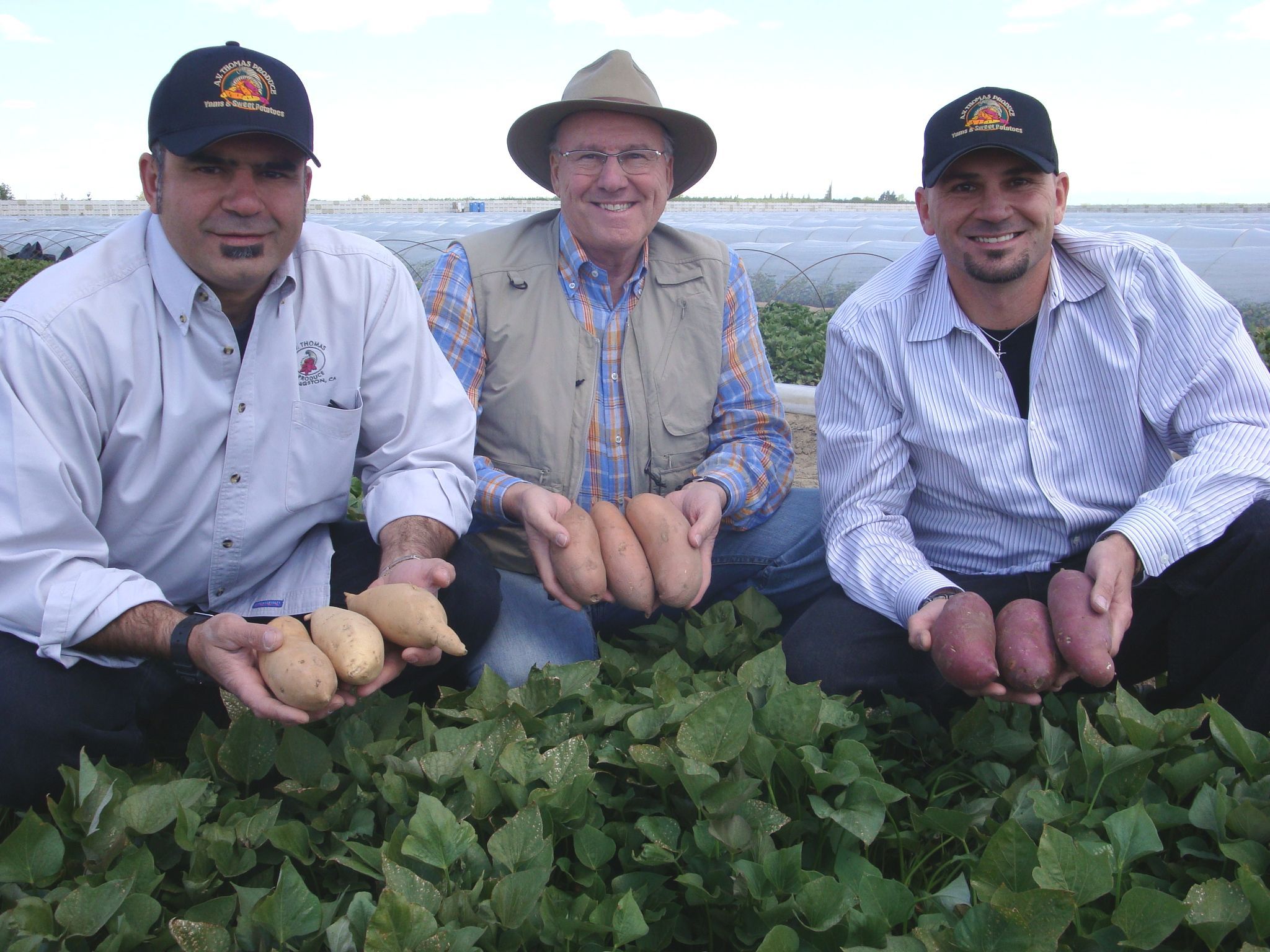 The company was founded by Antonio Vieira Tomas, who immigrated to the United States from the Azores Island of Pico in Portugal in 1920 and settled in Livingston, California.
Livingston is one of the special places in the country with the warm climate, light, and sandy soil necessary to grow sweet potatoes, and Mr. Tomas began growing them here in 1960. Mr. Tomas founded A.V. Thomas Produce with 10 acres in production and one small packing shed in downtown Livingston. In 1977 his nephew Manuel Eduardo Viera purchased the company and 11 years later began expanding the business to keep up with increased sales and sales trends, he built a brand-new 65,000-square-foot packing shed, which we continue to expand and update to this day.
A.V. Thomas Produce is now the largest sweet potato and yam producer in California, with 20 different warehouses, seven different packing lines, over 200,000 square feet of warehouse space, five loading docks, and up to 700 employees depending on the season.

LOCATION
Atwater, CA
10000
200000
Conventional
Field Grown
Organic
Potatoes - Sweet, Potatoes - Yam
"We buy local to strengthen regional economies, support family farms, preserve the local landscape, and provide delicious fresh-from-the-farm foods for our customers."