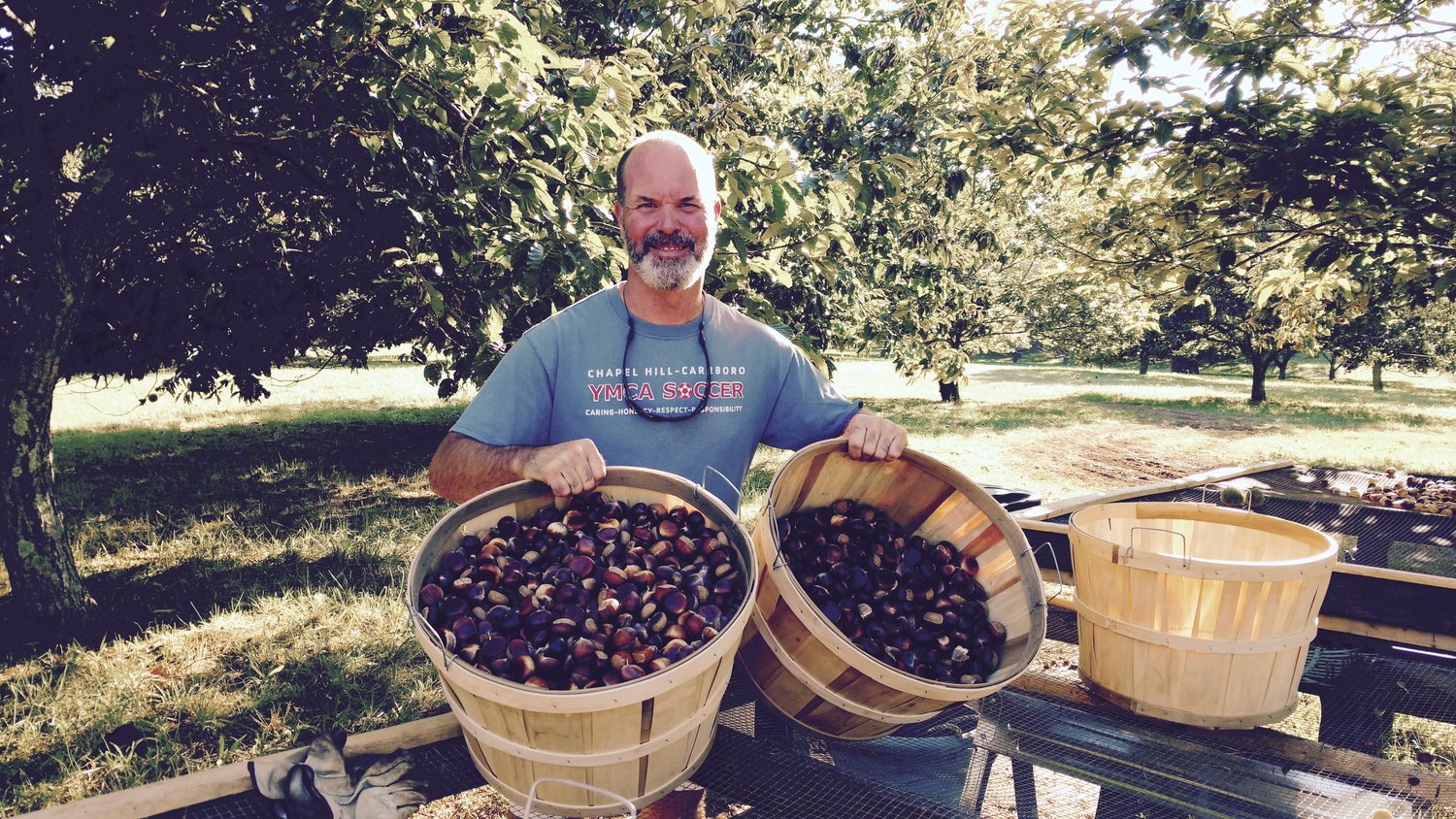 Don, Chris, and Kara are three chestnut enthusiasts who started Yellow Dog Orchards in 2015. Their goal – to reunite North Carolinians with local chestnuts.
The farm was named after Taylor and Daisy, two yellow labs. The farming team decided that family and dogs were the most important things in their lives, so naming the farm after their dogs would also show their commitment to dependability and care for consumers.
The team has planted various farms with immature chestnut trees, and they also manage a mature orchard in Hillsborough. As the trees mature, they're learning best practices of harvesting and processing chestnuts.

LOCATION
Chapel Hill, NC
40
Field Grown
Chestnuts
"We are ambitious. We believe wholeheartedly in what we are doing and will work unwaveringly to reach our goals — to produce the best tasting chestnuts and chestnut derived products while also taking care of Mother Earth."