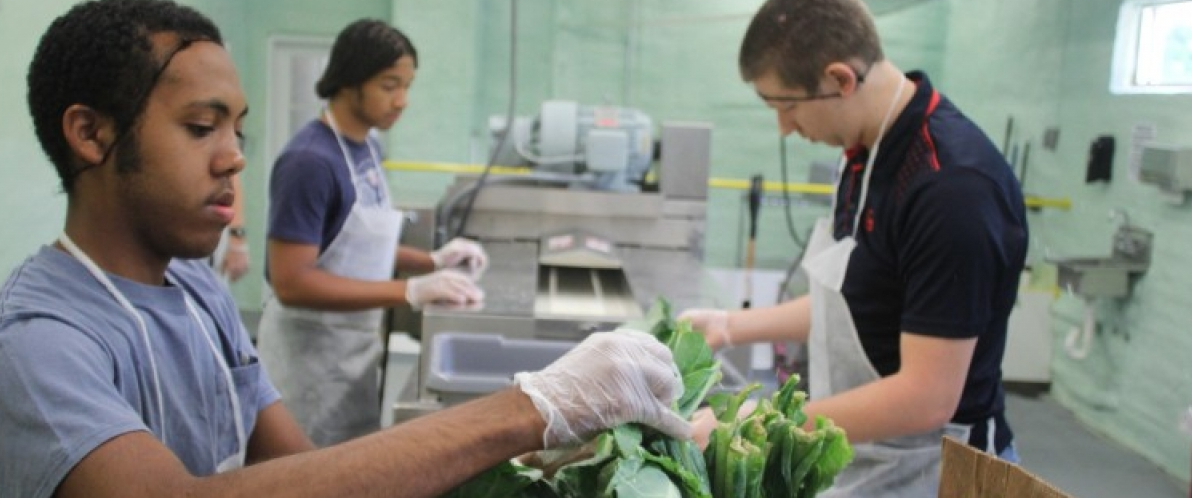 Working Landscapes is a non-profit organization with a mission to add value to locally grown food. Their Chopped Produce Initiative works with local growers. Nearby farmers harvest kale, collards and cabbage and bring the products to the processing center. The greens are chopped and bagged, then distributed to participating school districts and customers. Providing locally grown, locally cut produce to wholesale markets allows fresher product to be delivered to customers.
Working Landscapes also runs Warren FoodWorks Café, a restaurant down the street from the processing facility where local farmers can take their products to be cooked with and sold.

LOCATION
Warrenton, NC
Conventional
Field Grown
Greens - Collard, Kale
"What's required to keep the local agricultural economy alive is a whole new system, one that will promote local agriculture, feed people healthy food and provide jobs for the people who process that food."