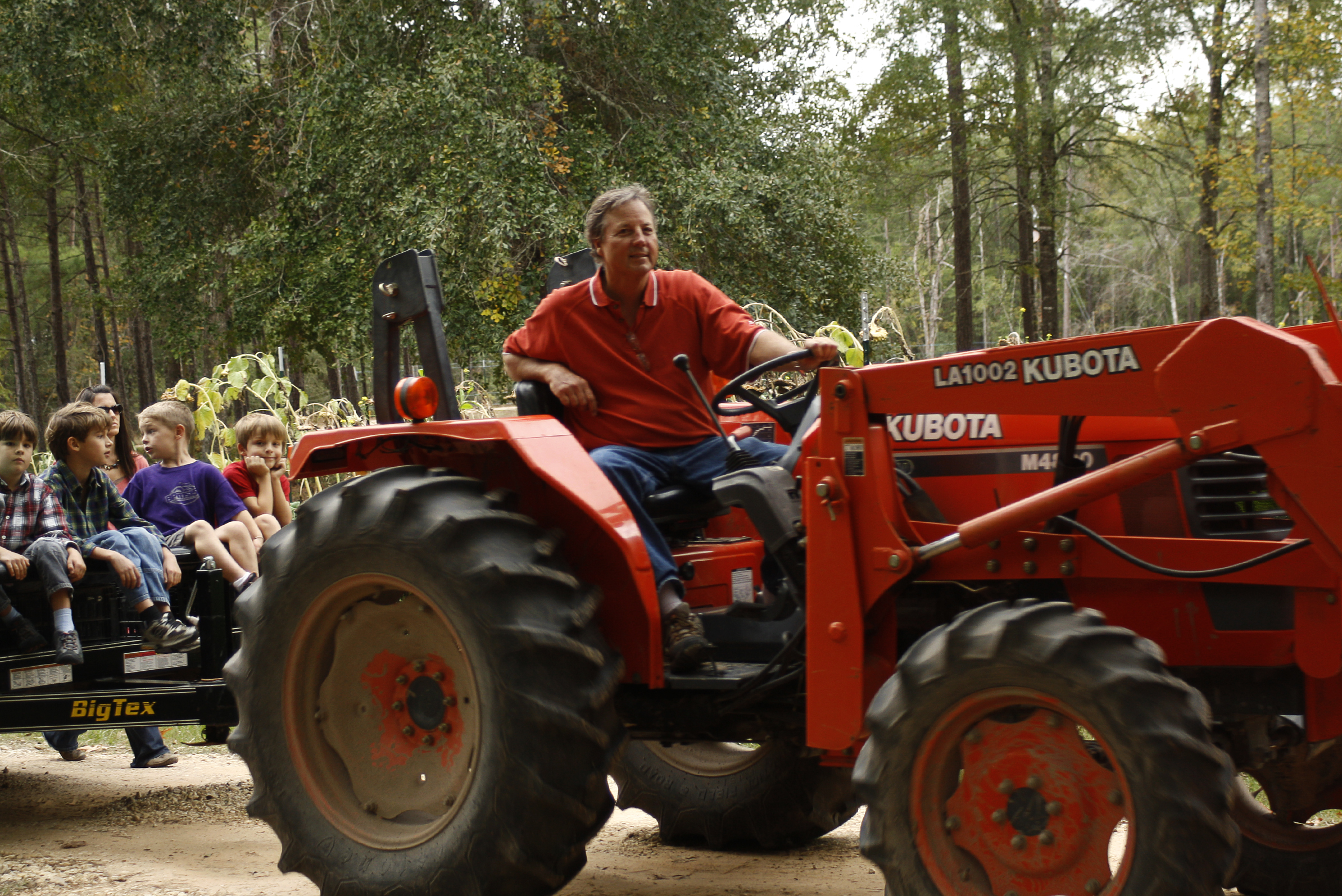 With a background in marketing in the financial and commodity industries and a B.S. in agricultural mechanization from the University of Georgia, Van Weldon elected to follow his passion and become a full time farmer in 1998. Wood Duck Farm was one of the first to produce micro greens for the Texas market. Right now he is on the cutting edge of the new trends in fruit and vegetable production. The public is demanding locally grown fresh produce that is either organically grown or at least "natural" with minimalistic use of chemicals.
Being a small producer allows for the necessary nimbleness to change crops on the very next planting cycle. One main outlet for Van's produce is the farmers market located in Houston. Van's operation is strengthened because he has opted to market most of his produce through a concept called Consumer Supported Agriculture (CSA). He pre-sells a share of his crop to individuals who get weekly allowances of fresh produce for a 10 week period. The advantage to the consumer is that they are assured to get 6-8 kinds of fresh, locally grown fruits and vegetables each week without having to drive an hour out in the country to the farms.
The advantage to the farmer is that a large portion of his crop is pre-sold at a good profit and all he has to do is harvest and take it to a small number of drop points. Van sells weekly at farmers markets in the Houston area. He also allows people to pick up produce at the farm if they call ahead. Once a month Van hosts a meal at the farm where people can come to the farm and get a home grown gourmet meal, cooked by a local chef.

LOCATION
Cleveland, TX
87
Conventional
Field Grown
Berries - Strawberries, Broccoli, Corn - Sweet, Micro Greens
"Given the mild winters of southeast Texas, we are fortunate that we are always growing some variety of vegetable or herb."