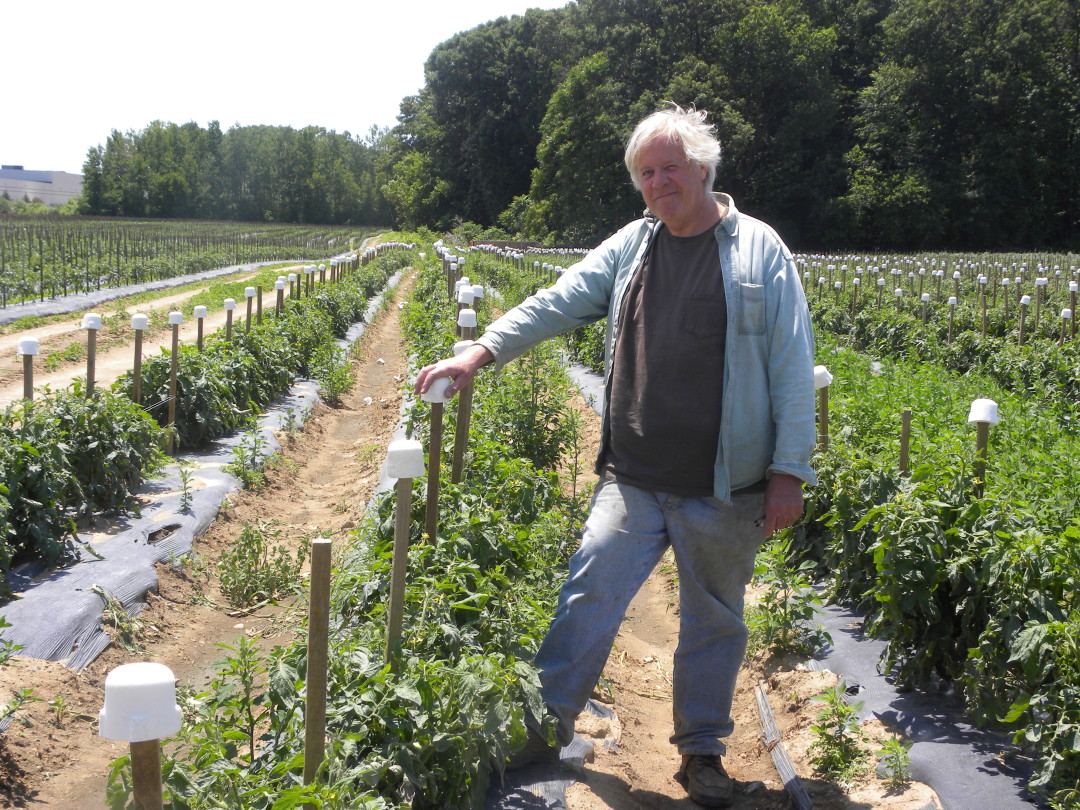 Growing up on his family's farm, Pete Baggott was always interested in farming. As he puts it, "There it was."
With the necessary experience, Pete had an opportunity to strike out on his own. Windsor Farms was started in 1980 as an addition to the family business of Baggott Farms. Situated in East Windsor, CT, Windsor Farms grows 110 acres of plum tomatoes, beefsteak tomatoes, savoy cabbage, squash, and sweet corn.
Pete employs drip irrigation and plastic mulch on his tomatoes to reduce water usage. Also unique to Windsor Farms, Pete uses Styrofoam cups to cap off the posts around which his tomatoes grow. This allows him to cover the plants with a tarp and create a warm greenhouse effect.

LOCATION
East Windsor, CT
110
Cabbage - Savoy, Corn - Sweet, Squash, Tomatoes - Beefsteak, Tomatoes - Plum
"What do I like about farming? I like the whole thing. It's my own time. It's nice to see things through."