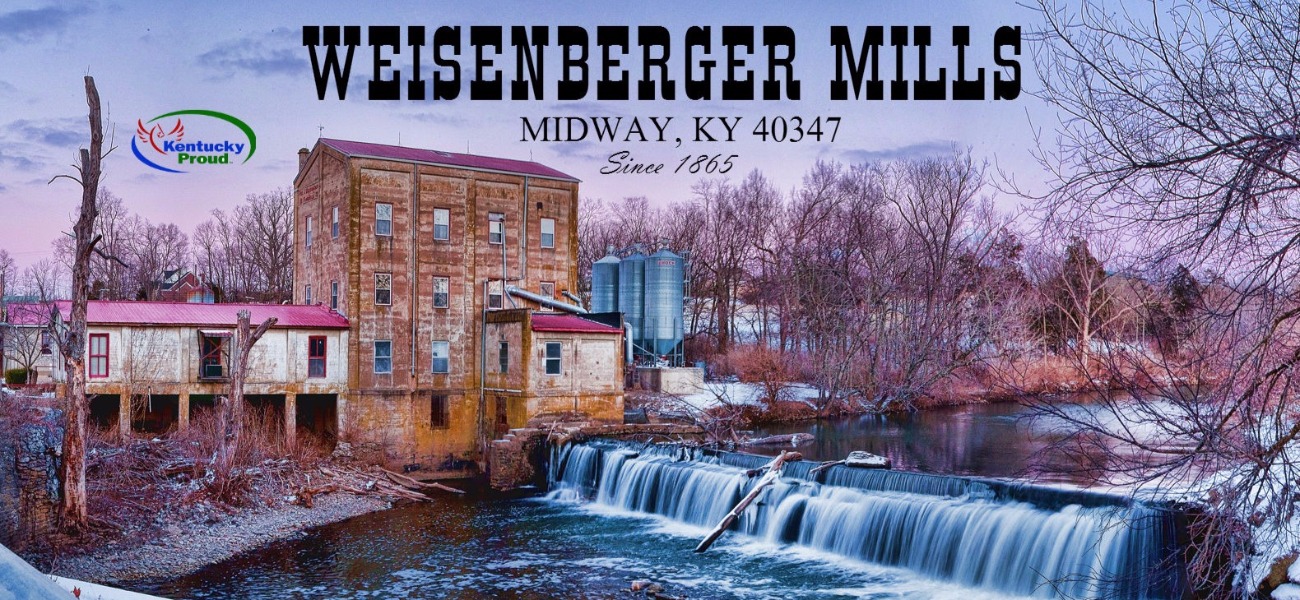 Weisenberger Mill is located on the South Elkhorn Creek in southern Scott County, Kentucky. The creek has provided the water to power the mill's twin turbines since the 1800's. Six generations of Weisenbergers have operated the mill at the present location since 1865.
August Weisenberger emigrated from Baden, Germany to start milling at Midway, Kentucky in 1862. He purchased the existing mill in 1865. Philip, his son, was the second generation to take over operating the mill. He was later joined by his son August and then his son,Phil. Today, Mac Weisenberger, Phil's son owns and operates the mill. His son, Philip has joined the family business as well.
In the early years, our primary products were soft wheat flour and white cornmeal. Through the years it became apparent that the customers demanded more. As a result, our present policy of meeting all the baking needs of our customers evolved. We now offer more than seventy items in various sizes. Our inventory contains flour for any baking purpose, complete mixes for many popular end products, and breading blends for chicken, fish, meats, and vegetables.

LOCATION
Midway, KY
Conventional
Cornmeal, Flour, Grits
"Our secret to longevity is simple.......to make the highest quality products and to treat people right."