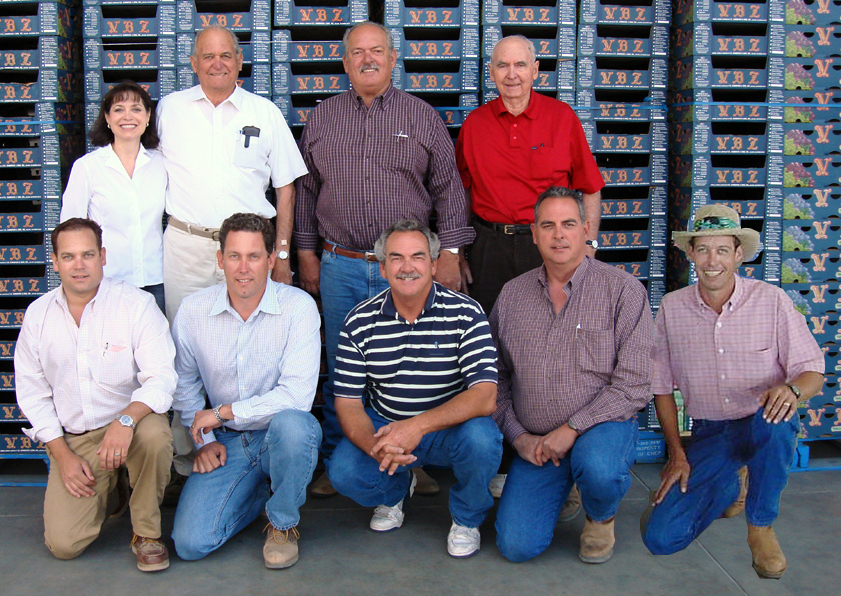 Founder, Vincent Zaninovich was born in the village of Velo Grablje on the island of Hvar, Croatia in 1892. At the age of 18, Vincent immigrated to the United States, settling originally in Los Angeles. In 1919, he purchased a farm with his brothers in Cutler, California, where their days of successful farming began.
As his farming techniques succeeded, he purchased additional properties, developing them into prime table-grape producing vineyards, requiring the building of a packinghouse and storage facilities. His "VBZ" label became widely known and respected. Vincent and his three sons, who had all worked on the farm as children, worked as a unit to make the farm a success.
Although Vincent died in 1959, his three sons, John, Andrew, and Antone continued to work hard to make the family business grow.
The firm Vincent B. Zaninovich and Sons, Inc. is still family owned and operated. In fact, you will find third and even fourth generation family members in positions from field operations and water management to sales and corporate management, working together to uphold the family tradition of pride in hard work and the commitment to provide only the finest quality table grapes.

LOCATION
Delano, CA
Conventional
Field Grown
Grapes
"We buy local to strengthen regional economies, support family farms, preserve the local landscape, and provide delicious fresh-from-the-farm foods for our customers."