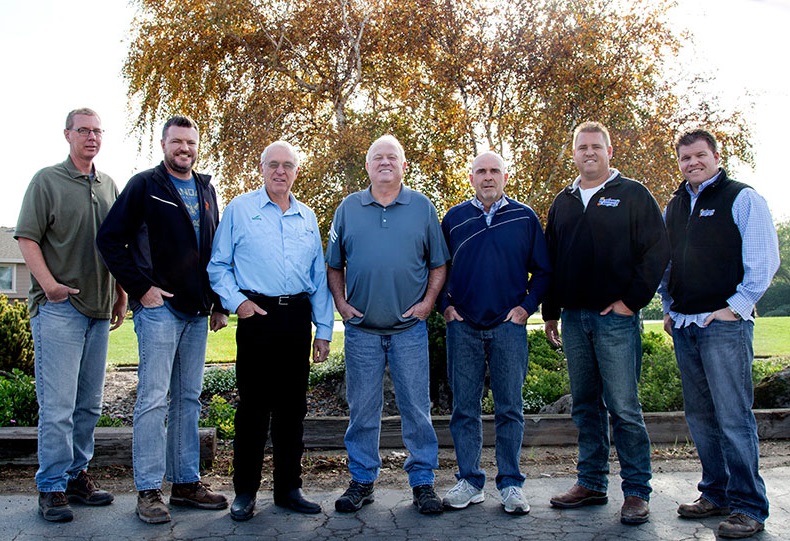 Originating from the Netherlands, Henry Van Groningen Sr. moved to Ripon, California in 1929, started with a dairy, and by 1939 began farming row crops. In 1945, sons Art and Henry Jr. took over the family farm. After 25 years of a successful partnership, it was time for the next generation to get involved.
For 30 years, Art's four sons refined and expanded the family business successfully. With the new millennium, Art's grandchildren began stepping in, all sharing their father's passion for the family business.
The Van Groningen name has now become closely linked to melons, sweet corn, fall decor, and almonds. This new generation proves to follow in their father's footsteps, ensuring that the produce they offer is of the highest quality while conducting business with honesty, integrity, and responsibility. With a new generation of talent and passion, you are sure to see the Van Groningen farm last into the future.

LOCATION
Manteca, CA
Conventional
Field Grown
Corn, Melons - Cantaloupe, Melons - Honeydew, Melons - Watermelon, Squash, Squash - Pumpkins
"We buy local to strengthen regional economies, support family farms, preserve the local landscape, and provide delicious fresh-from-the-farm foods for our customers."