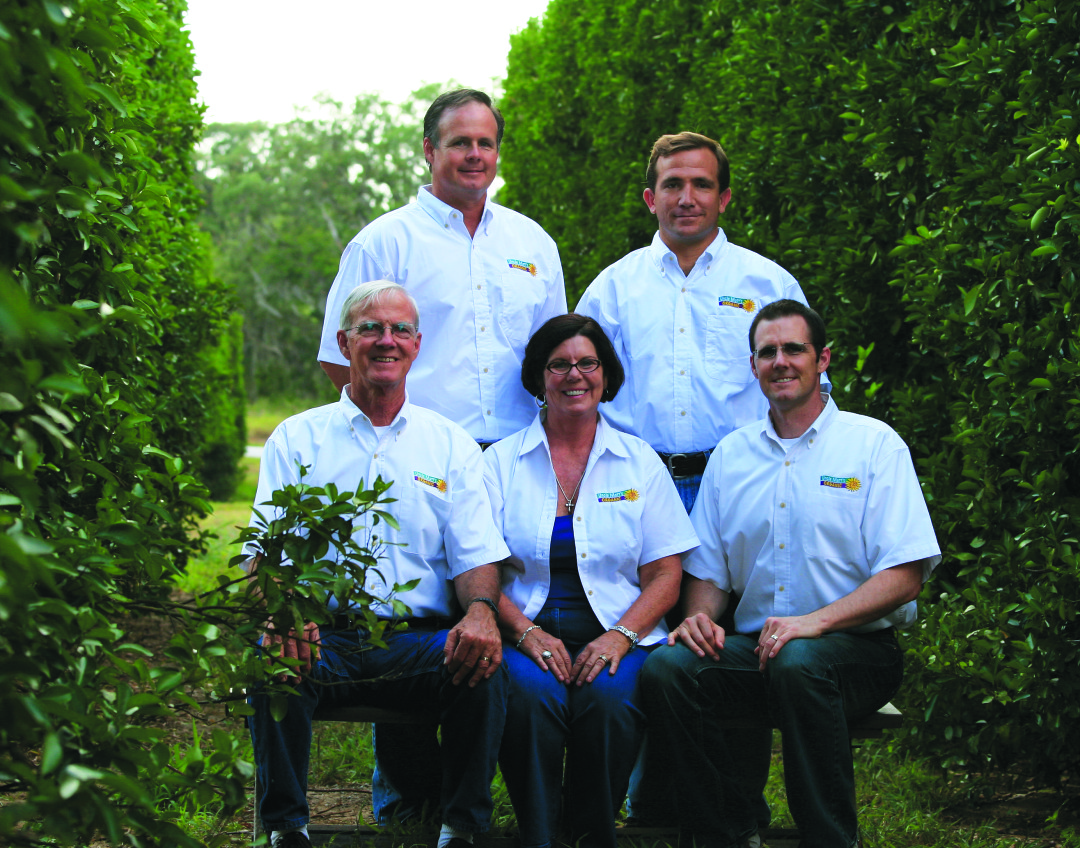 Matt McLean had growing citrus in his roots (dating back four generations), but not in his heart when he graduated from the University of Florida with a business degree in 1989. After venturing into a juice brokerage business, he realized that he wanted to start his own juice company and work with his family growing citrus again―but this time, organically.
Starting out with three acres in his father's backyard, Matt founded Uncle Matt's Organic, an organic orange juice and fresh citrus fruit business, in 1999. From there, Uncle Matt's purchased more acreage while beginning partnerships with other small family farmers who shared the company's organic mission and vision. Uncle Matt's farm plan uses only approved organic fertilizers such as fish emulsion, compost, and seaweed. Uncle Matt's also experiments with cover crops, such as Alice clover, to enhance soil fertility and health.
Today, Uncle Matt's manages over 1,100 acres of citrus throughout the state, overseeing the certified organic farm plan and marketing for not only their own acreage, but for their family of growers 25 and counting. Uncle Matt's Organics' mission of fueling families with uncompromised organic nutrition has helped it grow from its humble beginnings in dad's backyard to the national brand it is today.

LOCATION
Clermont, FL
1100
Field Grown
Organic
Avocados, Berries - Blackberries, Berries - Blueberries, Citrus - Grapefruit, Citrus - Oranges, Citrus - Tangelos, Citrus - Tangerines, Stonefruit - Peaches
"We take great pride in growing organic Florida citrus. We believe that while organic farming may not be easiest way to farm, it's a better way to farm, which is both good for the environment and the consumer."