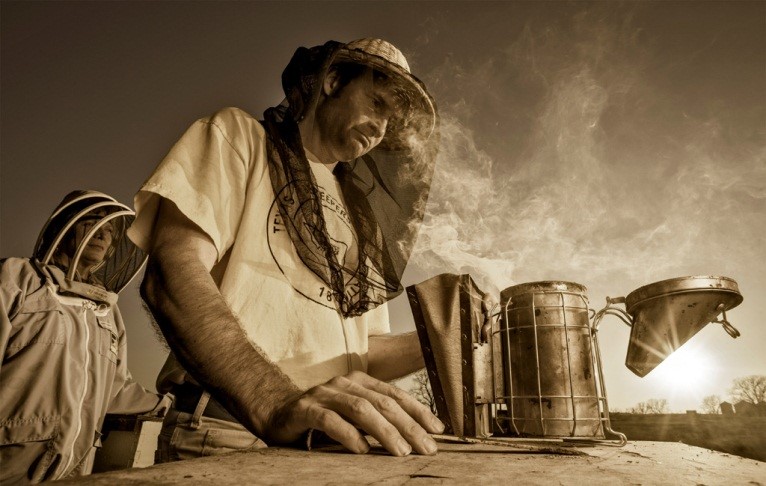 Brandon and Susan Pollard are Urban Bee Wranglers who have taken the Dallas and North Texas region by swarm! As founders of the Texas Honeybee Guild their mission actively protects the honey bee, a fragile natural resource. Education, conservation, and artisanship are the signet of their honey cottage industry. Citizens and merchants sponsor locations for placement of Texas Honeybee Guild "micro-apiaries" or colonies. Texas Discovery Garden, Trinity River Audubon Center and Fairmont Hotel are among the locals who have espoused the cause to shelter our precious pollinators.
The honeybee is responsible for one in every three bites of food that we eat. Each teaspoon of honey takes 12 bees to produce, and the average life of a honey bee is 40 days. Honey bees travel three to five miles from the hive to collect nectar and pollen.
As public awareness of the work of these "angels of agriculture" increases, our availability of seasonal fruits and vegetables by the local food movement is further safeguarded and secure.

LOCATION
Dallas, TX
Conventional
Field Grown
Honey
"Savor the labor and the flavor of the honey."