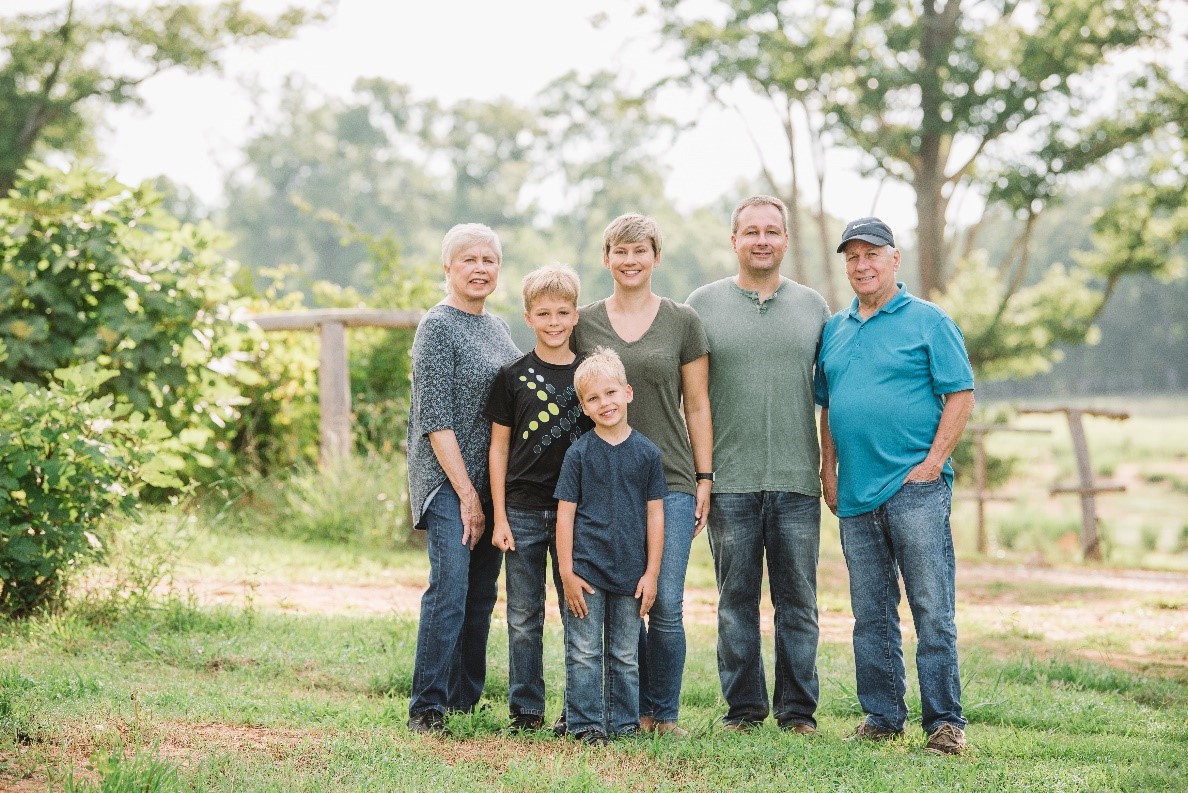 While living in Albuquerque, New Mexico, Joey and Erin McQuade had dreams of moving back to South Carolina to be closer to their families. At night, they would take turns searching for farms online while the other would put their toddler to bed. They found a 100-acre farm with a 100 year-old farmhouse surrounded by oak trees. Two weeks later, they hopped on a plane to see it firsthand.
The farm was filled with weeds, briers and crumbled buildings. But Erin and Joey loved the old oak trees and the close proximity to family. With the help of their parents, they bought the farm and began a huge renovation process. After four years, the farm was ready.
The McQuades currently raise certified grass-fed beef and pastured pigs. They also have two high tunnels of herbs and tomatoes and 5 acres of certified organic fields for produce. The farm is a whole family project, as Joey's parents continue to help on the farm every day.

LOCATION
Saluda, SC
60
Herbs, Kale, Tomatoes
"We buy local to strengthen regional economies, support family farms, preserve the local landscape, and provide delicious fresh-from-the-farm foods for our customers."