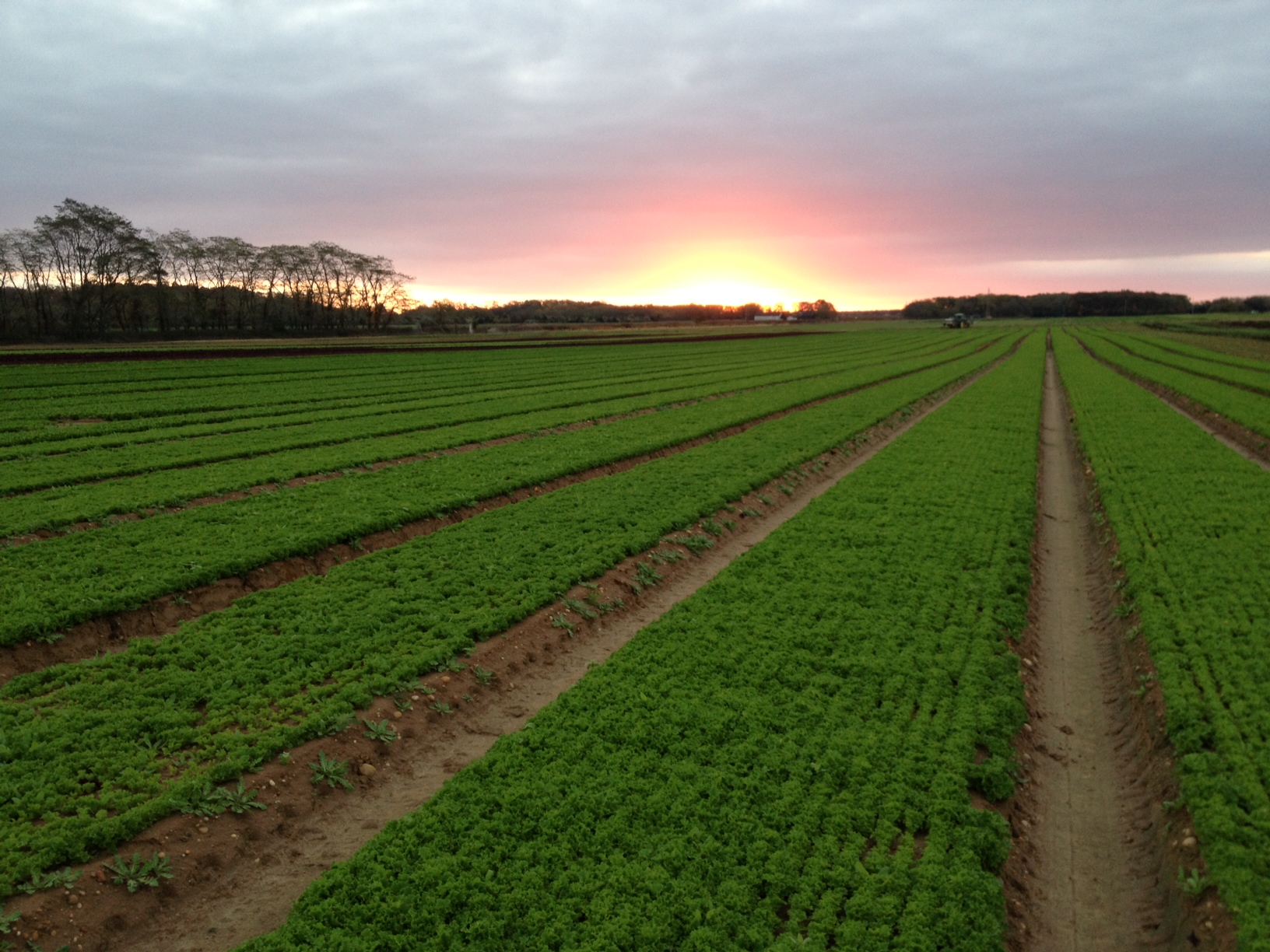 Satur Farms, owned by chef Eberhard Müller and his wife Paulette Satur, is dedicated to growing the finest vegetables and culinary ingredients. It began when they purchased their original farm on the North Fork of Long Island in 1997, with the intention of growing some vegetables and herbs for Chef Müller's restaurant. Colleagues in New York City asked if they might be able to buy their produce, and the farm as a business became a reality.
Paulette Satur grew up on her family farm in central Pennsylvania, studied horticulture at The Pennsylvania State University, and was awarded a graduate degree in plant physiology from The University of Arizona. Eberhard Müller arrived in this country from the Black Forest of Germany, after having worked for three years in Paris with Alain Senderens at the three star Michelin restaurant L'Archestrate. He shot to fame when he opened Le Bernardin with Gilbert LeCoze and was awarded four-stars from The New York Times. He later became Chef of Lutece after Andre Soltner's retirement, and was subsequently Executive Chef at Bayard's in downtown Manhattan; however, he is now at the farm full-time.
After thirty years in restaurant kitchens, he has taken on a new challenge of growing produce and supplying other chefs with the raw ingredients that he found difficult to procure at a freshness level meeting his exacting standards.

LOCATION
Port St. Lucie, FL
180
Conventional
Field Grown
Baby Bok Choy, Beets - Baby Colored, Carrots - Baby Colored, Cavolo Nero, Chard, Escarole, Kale, Kale - Cavolo Negro, Lettuce - Blanched Frisee, Puntarello, Radicchio - Treviso, Radish - French Breakfast, Spigarello, Turnip - Hakurei
"We buy local to strengthen regional economies, support family farms, preserve the local landscape, and provide delicious fresh-from-the-farm foods for our customers."