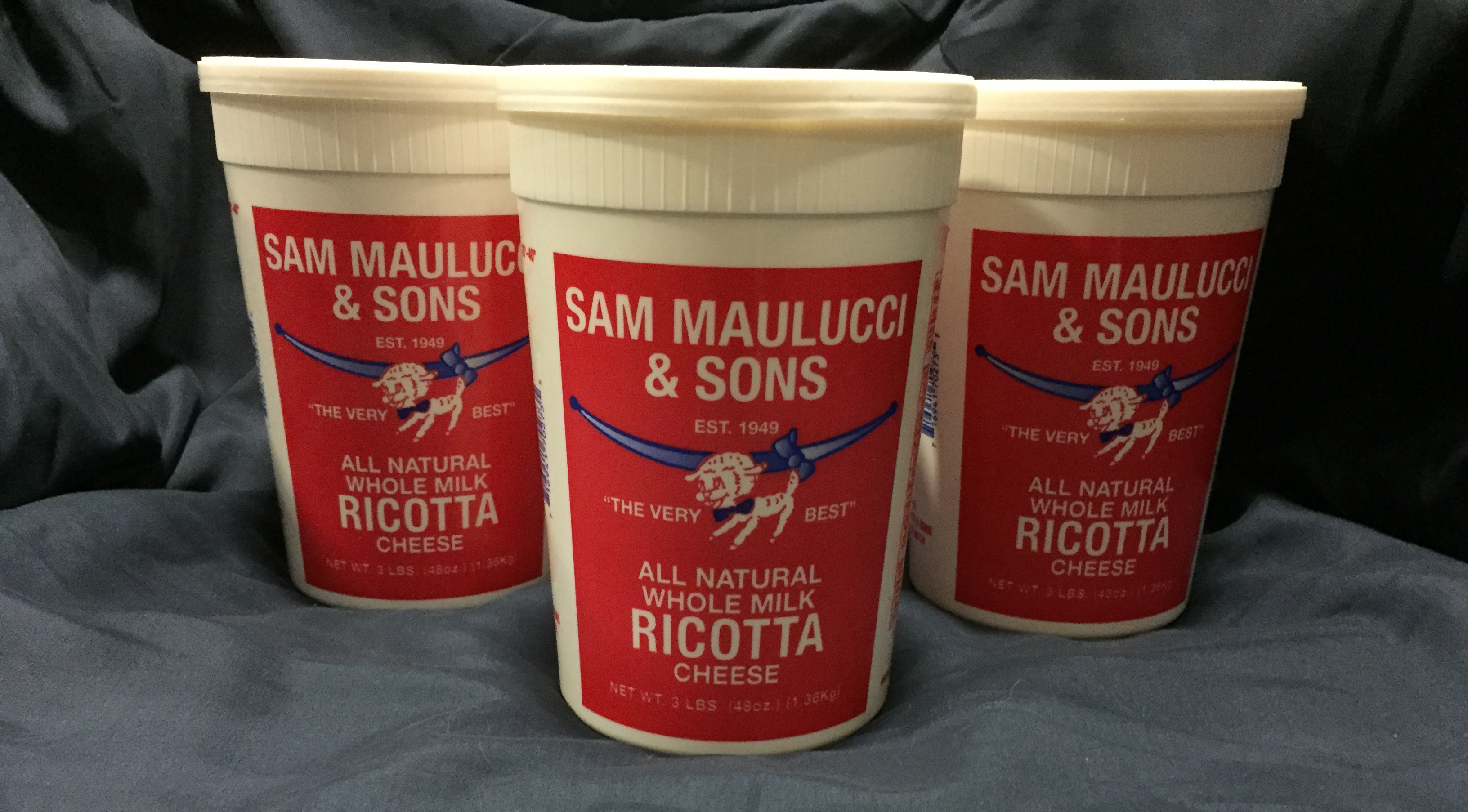 Sam Maulucci & Sons was founded in 1949 making ricotta cheese the old-fashioned way. Most of the big companies put gelatins in to hold it together. The gelatin, or guar gum emulsifier, is a faster, less costly way of giving body to the cheese, and it gives it a longer shelf life, about 45 days. By contrast, Maulucci's ricotta lasts about 10 days. Its flavor is more concentrated, and it has lower moisture content than its mass-produced counterparts, making it a favorite of home and pastry-shop chefs.
Following the death of patriarch and founder Sebastian "Sam'' Maulucci Sr. in 2008, the Maulucci family members sought to sell the business. Mozzicato-De Pasquale was concerned about the possible loss of a premium dairy source for its signature cannoli and other baked delights, so he acquired the business. Maulucci & Sons' premium brand fresh ricotta is marketed to everyone from pizza and fine-dining restaurants to many of the area's largest supermarkets. Maulucci's' market stretches north into Massachusetts and as far south as Washington, D.C.
Sam Maulucci & Sons started from humble beginnings in a garage and has now upgraded to a 6,000 square foot location at the Harford Regional Market. Their five workers maintain the same traditional production techniques to produce the highest quality ricotta and mozzarella cheese.

LOCATION
Hartford, CT
6,000 sq ft
Conventional
Cheese - Mozzarella, Cheese - Ricotta
"We buy local to strengthen regional economies, support family farms, preserve the local landscape, and provide delicious fresh-from-the-farm foods for our customers."