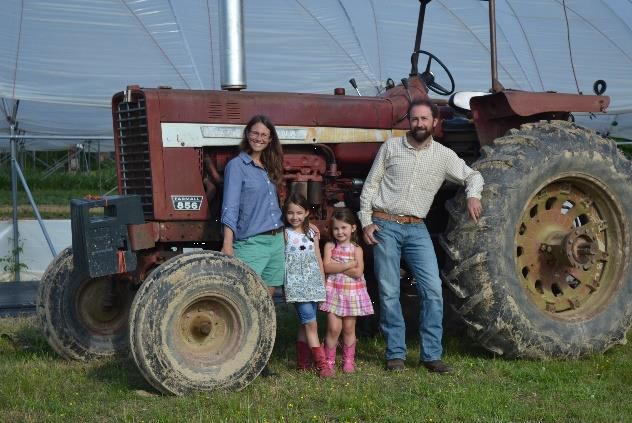 Rise 'N Shine Farm produces high quality Large, Grade A brown eggs from its flock of pasture raised hens in Spring Place, Georgia. The hens are fed a non-Genetically Modified (GMO) feed provided by the Hillsboro Feed Company in Hillsboro, Alabama.
The hens spend their days exploring the pasture constantly scratching and finding bugs, herbs, and grasses to supplement their diet. They also love to scratch out holes big enough for their bodies to fit in and give themselves dust baths. (Chickens are funny--and fun to watch!)
At Rise 'N Shine Farm they believe chickens should be allowed to be chickens and do chicken stuff. With the protection from their two Great Pyrenees dogs (Trudy and Annie) and fences, the hens get to do just that. Trudy and Annie live with the hens full time and protect them from hawks and other predators.
The hens come and go as they please from the hen house to the pasture. They eat, sleep, and drink in the hen house as well as do the business of laying eggs. They collect the eggs three to four times per day and wash, pack, and cool them that day in their state inspected facility.
Rise 'N Shine Farm has been growing a wide variety of certified organic produce since 2004. It serves many communities in northwest Georgia and Metro Atlanta through its Community Supported Agriculture (CSA) program, farmers markets, and wholesale outlets.
The farm produced eggs from 2005 through 2013 but decided to focus on produce for a few years, but have since been excited to start producing eggs again!

LOCATION
Calhoun, GA
30
Organic
Eggs
"Our goal is to grow the healthiest, most affordable produce possible using sustainable agricultural methods. Rise 'N Shine Farm has been certified organic by the USDA since its beginning and is fully committed to organic farming."