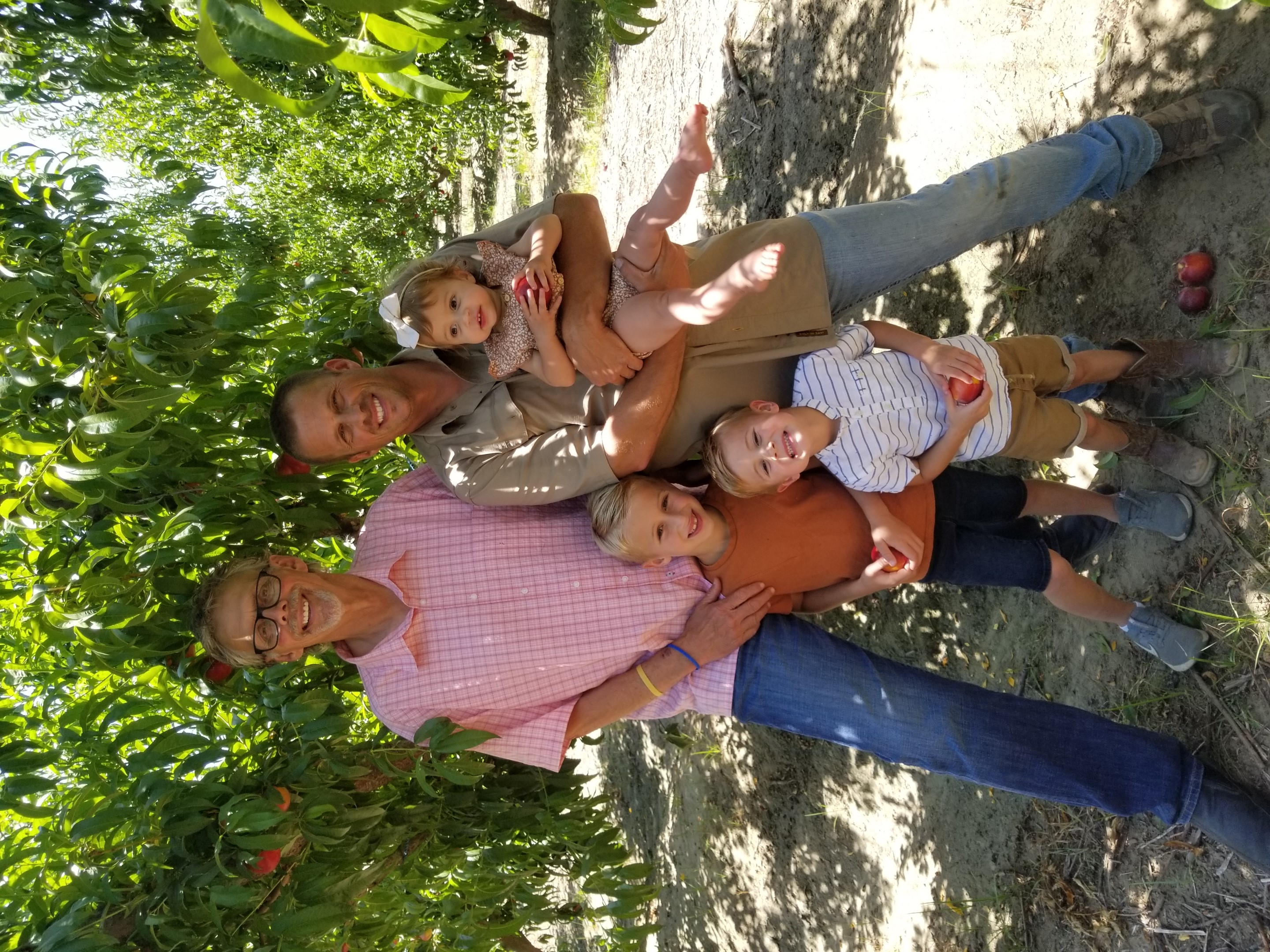 The Thiesen family has been a proud California stone fruit grower for a decade and are now in their fourth generation. Tim Thiesen's great uncle, Don Jost, helped start the stone fruit division for Giumarra more than 65 years ago.
His father, John, has been farming for 45 years. John eventually bought his own land then became a Giumarra stone fruit grower himself. Tim attended Fresno Pacific University so that I can help the family business. There, he double-majored in finance and administration with a minor in marketing.
Giumarra stone fruit was known for tree ripe fruit in the purest sense of the word. Even though it takes several years to plant, grow, and test these very special varieties, they really love growing these amazing DulceVida nectarines for Giumarra. They grow fresh yellow peach and yellow nectarines, fresh and crisp white flesh peaches and nectarines, crunchy red-fleshed Pluots, smooth-skinned creamy apricots, and deep ebony-skinned plums. The fall brings Hachiya persimmons which are great for baking. Each DulceVida limited edition nectarine variety has a unique appearance with a variety of availability each summer.

LOCATION
Reedley, CA
330
16000
Conventional
Field Grown
Persimmons, Stonefruit - Apricots, Stonefruit - Nectarine, Stonefruit - Peaches, Stonefruit - Plums, Stonefruit - Pluot
"We are very passionate about providing such high quality CA grown stone fruit for consumers to enjoy across the United States. Farming is in my blood, it is all that I know. I work with amazing people every day at Giumarra. We are one big family."