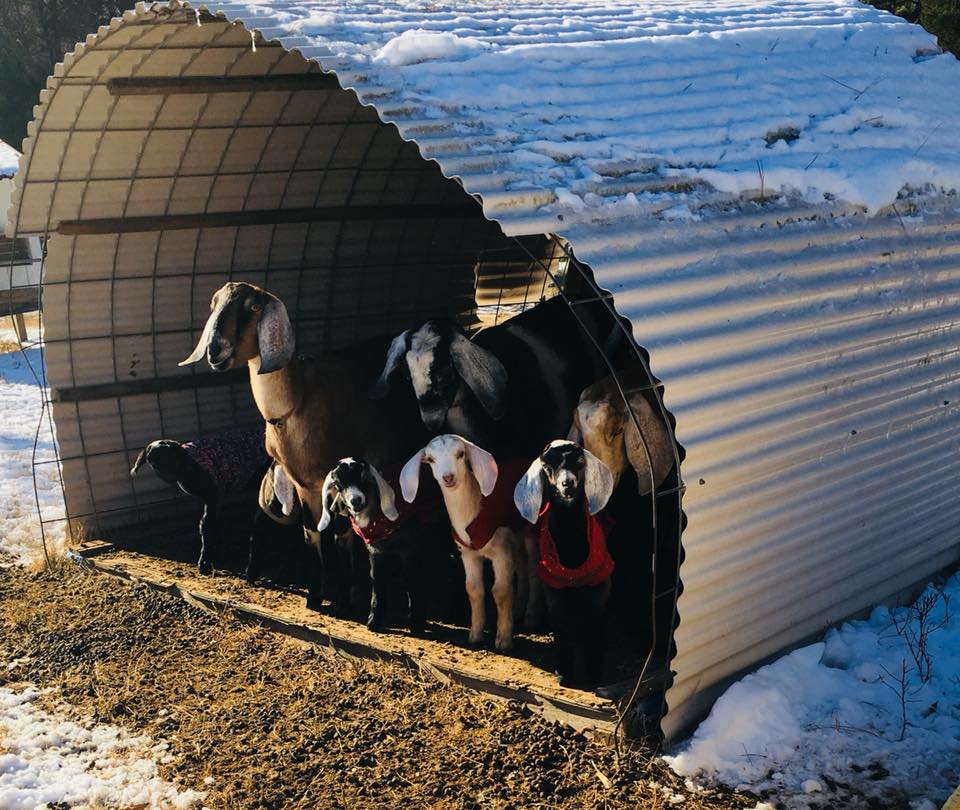 Paradox Farm began its journey in 2008 when Sue and Hunter Stovall bought a few goats and a llama. Sue and Hunter became interested in producing their own food for health reasons and food security. Their first goats, Thelma and Louise, were selected along with a third goat named Sarah and a llama they called Barry. Both Sue and Hunter had a tendency to plow ahead into something and lift their heads up later. They milked, developed the cheeses and eventually found themselves eating dinner in a Southern Pines restaurant in 2011 with their signature Cheese Louise on the menu.
The farm has grown every year to add more milking goats, equipment and new goat milk products. In 2016, Sue made connections with a local dairy farmer and she now produces some cow's milk cheeses. In 2017, Sue raised enough funds to restore an old tobacco barn into a cheese cave. She now uses the cheese cave to age the cheeses from her 30 goats.

LOCATION
West End, NC
5
Sustainable
Cheese - Goat
"Everybody needs a little Southern Comfort! Who can resist a wedge of Red Eye, Sweet Hominy or Drunken Collard."