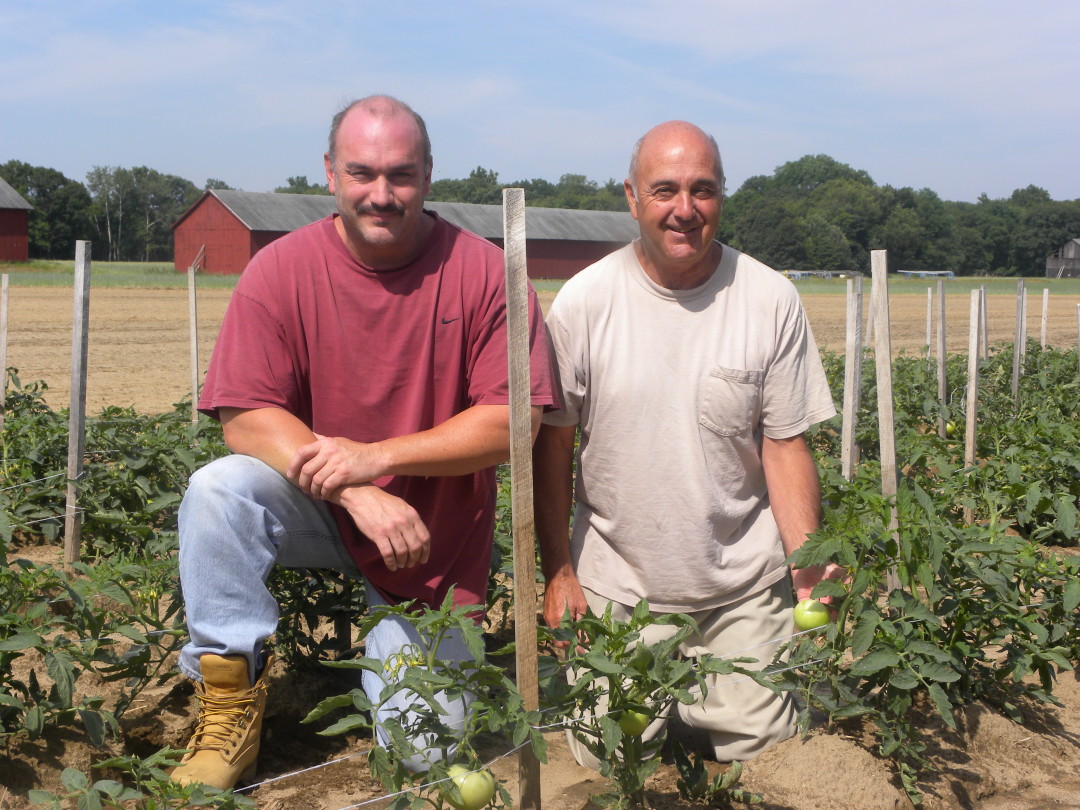 Larry Pagano first started farming at the age of 16 and knew immediately that he had a knack for the business of plants. He started with growing squash, beans, and peppers and eventually added in tobacco when he turned 18.
Today, Larry's favorite crop to grow is the tomato and he is proud of his farm's harvesting technique. Pagano picks the tomatoes individually instead of in clusters in order to make sure each tomato reaches the customer at the correct ripeness. Instead of harvesting all the tomatoes in one go, at Pagano Farm they pick multiple times in a single field to dependably get the best tomato in appearance and flavor.
Pagano Farm currently raises an impressive 30 acres of tomatoes, beans, squash, and green peppers in scenic East Windsor, CT. The Pagano's have been working with FreshPoint for over 50 years and continue to strive for consistently excellent crops.

LOCATION
East Windsor, CT
30
Conventional
Field Grown
Beans, Peppers - Bell, Peppers - Green, Squash, Tobacco, Tomatoes
"Almost red? Wash 'em and pack 'em. Pick 'em red and they're dead. Farming tomatoes is just something that I know."