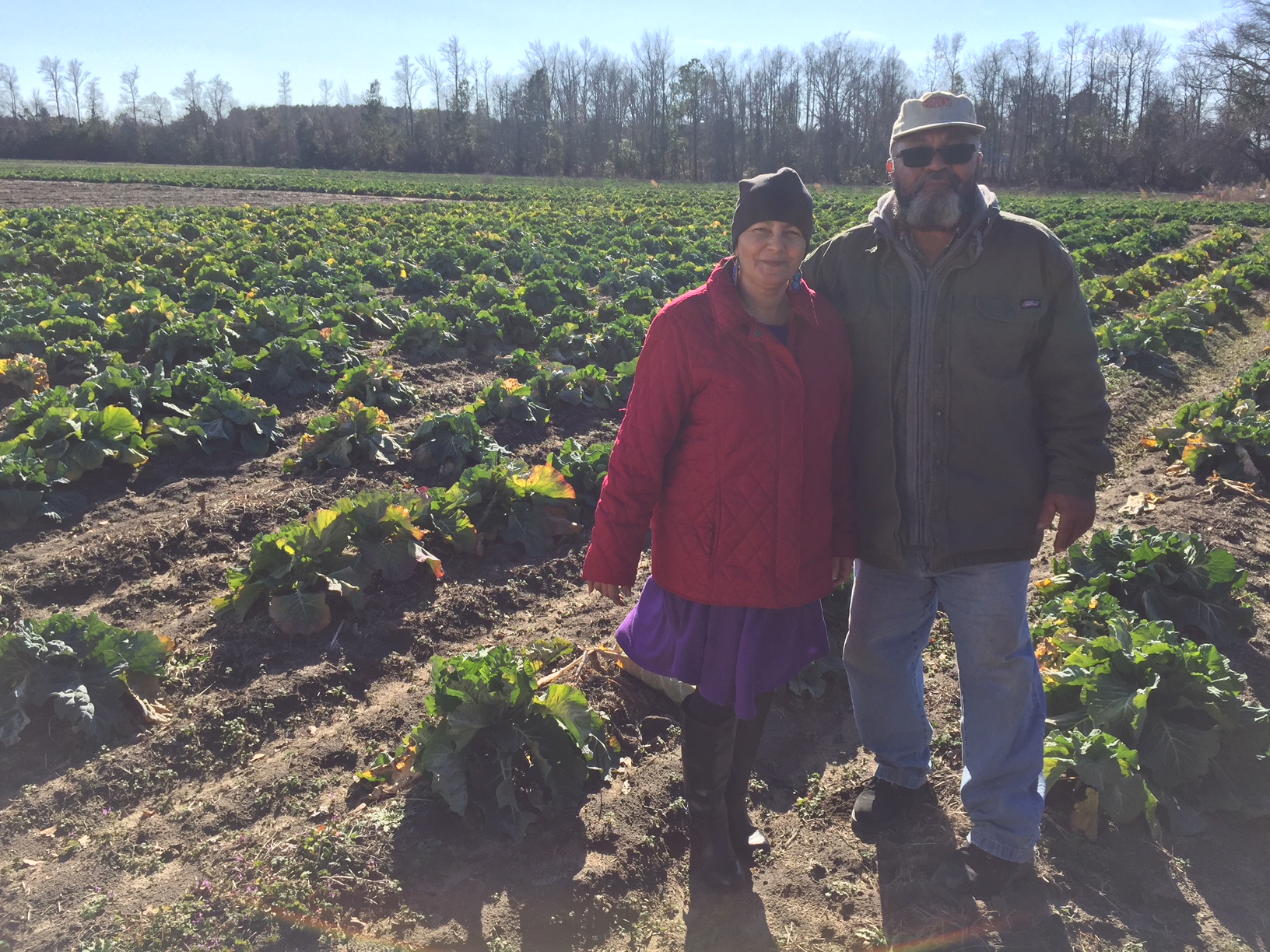 Millard and Connie Locklear have deep roots that connect them with their farmland in Pembroke, NC. They are the fifth generation of Locklears to farm the land and maintain the cultural traditions of the Lumbee Tribe.
Millard began raising blackberries, blueberries and vegetables in small quantities in 2009. When he retired from DuPont in 2015, he and Connie began scaling up the farm. Millard expanded his acreage and Connie started canning jellies, jams, pickles, chow-chow and other Southern delicacies. As an herbalist and teacher, Connie also teaches others about growing crops and the value of eating fresh foods.
Preserving the past and embracing the future are tenants Millard and Connie live by. They continue to use seeds from their ancestors by annually collecting seeds from the mature crop. They also plant heirloom seed varieties and are transitioning the farm to be certified organic.

LOCATION
Pembroke, NC
11
Beans, Kale, Peas, Potatoes - Sweet, Squash, Tomatoes - Heirloom
"We offer a wide variety of fruits and vegetables along with culinary and medicinal herbs. We hope to encourage others to become more self-sufficient - food wise and medical wise."