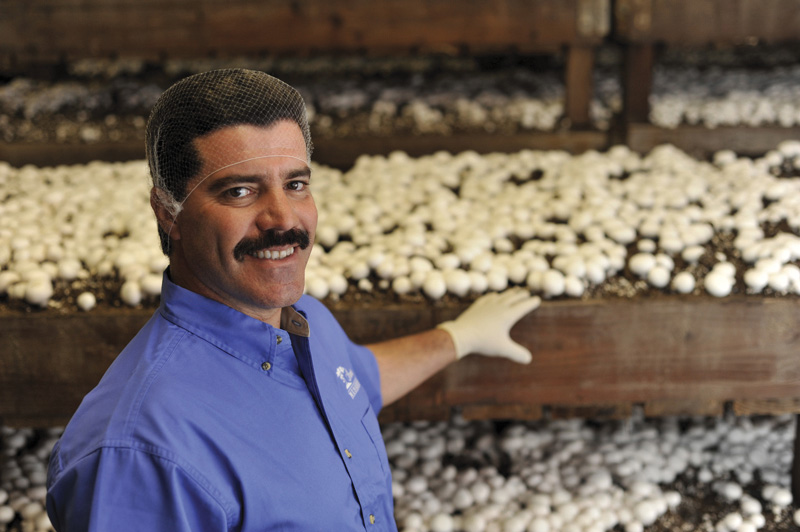 Monterey Mushrooms, Inc. was established in 1971 as a family-owned and operated farm in Royal Oaks, California. Today, Monterey is vertically integrated and able to control all aspects of mushroom production from seed to consumer. An international multi-facility company, with 10 mushroom growing farms strategically located throughout North America, Monterey's mushrooms are literally "locally grown" nationwide.
Headquartered in Watsonville, California, Monterey Mushrooms continues to be a family-owned and operated agribusiness with a passion for excellence in all they do, and proud to be a good steward of the environment. They have a sustained commitment to food safety, and their continuous product innovation has been rewarded with a strong brand loyalty and recognition from consumers for over three decades.

LOCATION
Watsonville, CA
Conventional
Greenhouse/Hoop
Mushrooms
"We buy local to strengthen regional economies, support family farms, preserve the local landscape, and provide delicious fresh-from-the-farm foods for our customers."