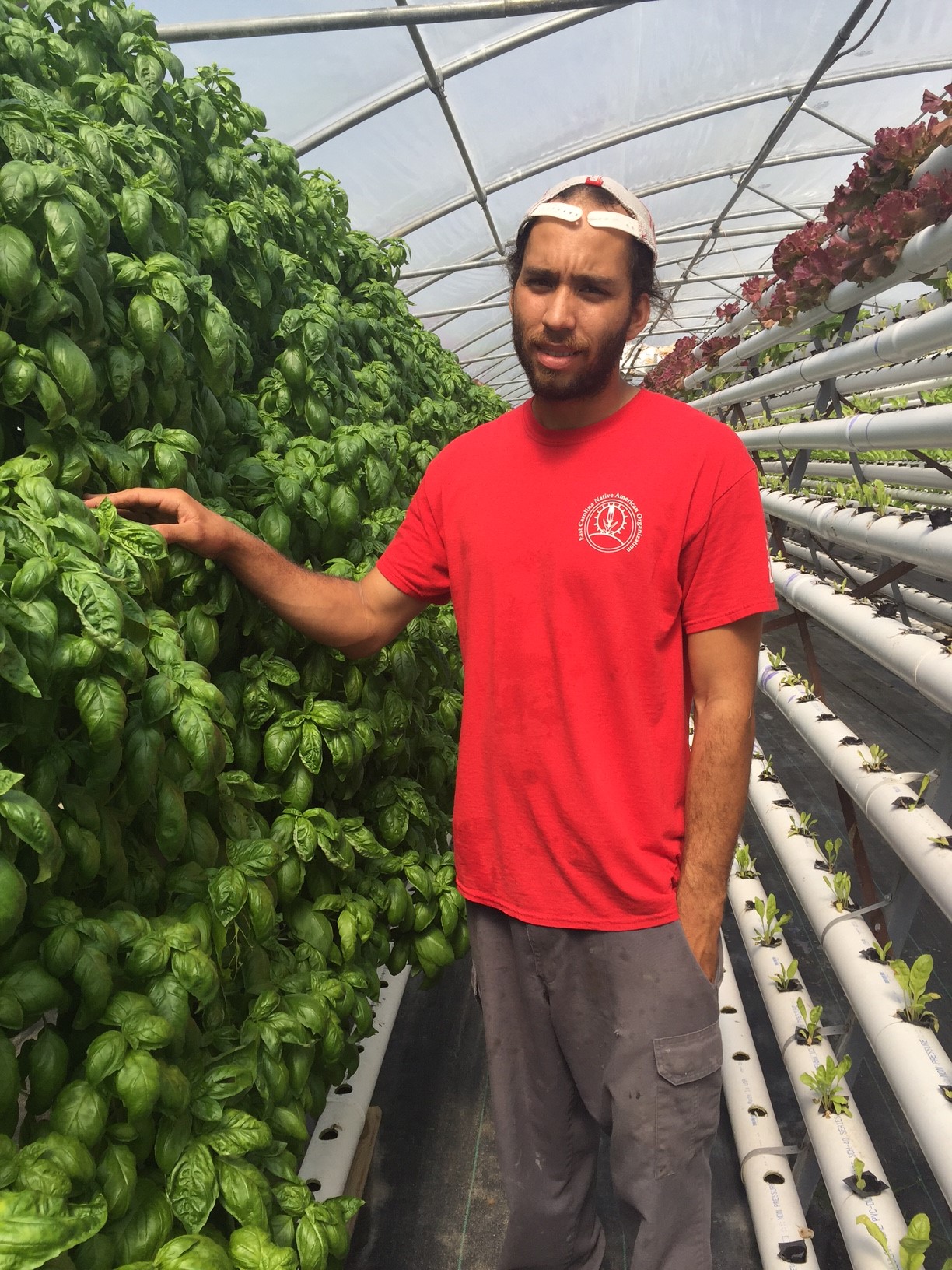 Roderick McMillan grew up on a row crop farm in southeastern North Carolina. His family grew corn, wheat, soybeans, and raised cattle. Roderick had been working in the livestock industry, but in March 2016, he decided to pursue a different passion.
Roderick had researched hydroponic greenhouses for 2 years and decided to construct one. His family sold their herd of cattle to help pay for a 300ft. tobacco greenhouse. They took out the old tobacco infrastructure and built a temperature-controlled hydroponic system. The greenhouse is heated by wood in the winter and cooled by cooling pads in the summer. The greenhouse is also connected to geothermal tubes as an alternative energy source in the future.
Roderick operates the greenhouse with the help of his family, and he enjoys experimenting with new crops to grow.

LOCATION
Maxton, NC
10000
Chard, Herbs - Arugula, Herbs - Basil Opal, Lettuce
"We're happy to be able to supply clean, fresh food to people on a weekly basis. We encourage everyone to come out here to our farm. We'll walk you through the whole process."