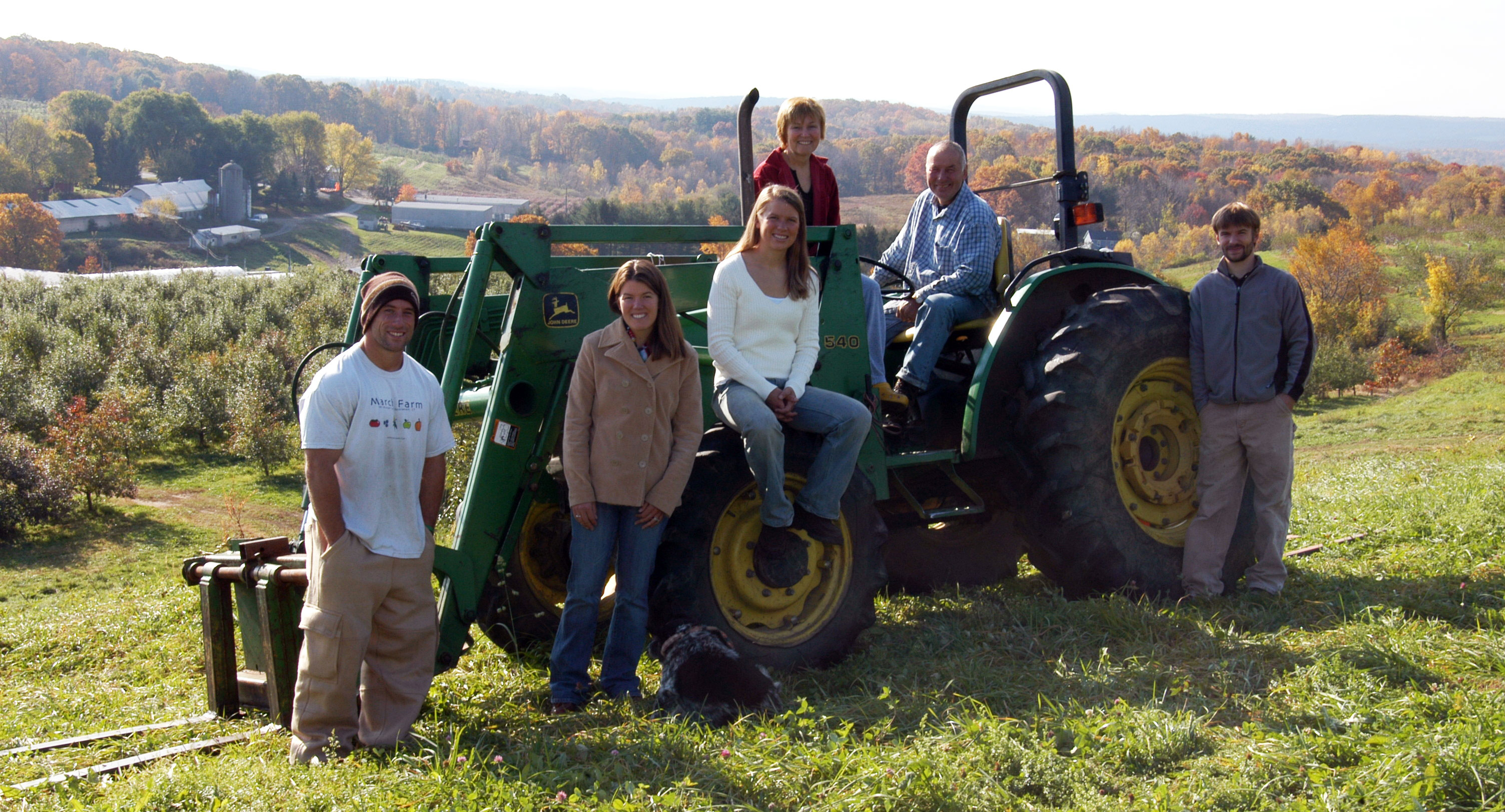 March Farm is a fourth generation family farm in Bethlehem, CT amongst the beautiful rolling hills of Litchfield County. Thomas and Rose Marchukaitis purchased 114 acres of land in 1915 to support 15 cows and two horses. In 1937, Thomas and Rose's son Matthew and his wife Anastasia bought the farm with goals of diversifying the business. Under Matthew and Anastasia's ownership, the farm expanded to 100 dairy cows, 40 acres of fruit trees, 5 acres of blueberries, and many acres of sweet corn, cabbage, potatoes, squash, pumpkins, and other vegetables.
The farm was purchased from Matthew and Anastasia by their son Tom and his wife Sue in 1977. Tom brought sweeping changes to the farm when in 1988 he decided to sell the cows and concentrate on producing fruits and vegetables. In 1989 they added their first greenhouse to produce high-quality tomatoes. In the 1990's they developed their own "pick-your-own" program and became a family-fun destination.
Today, March Farm offers "pick-your-own" blueberries, strawberries, peaches, and apples along with their 12 greenhouses of tomatoes and 100 acres of sweet corn. The team that help out Tom and Sue Marchukaitis is made up of Sue's brother Bill and nephew Shane along with Tom and Sue's son Ben.

LOCATION
Bethlehem, CT
162
Conventional
Field Grown
Apples, Berries - Blueberries, Berries - Strawberries, Corn - Sweet, Stone Fruit - Peaches, Tomatoes
"We buy local to strengthen regional economies, support family farms, preserve the local landscape, and provide delicious fresh-from-the-farm foods for our customers."