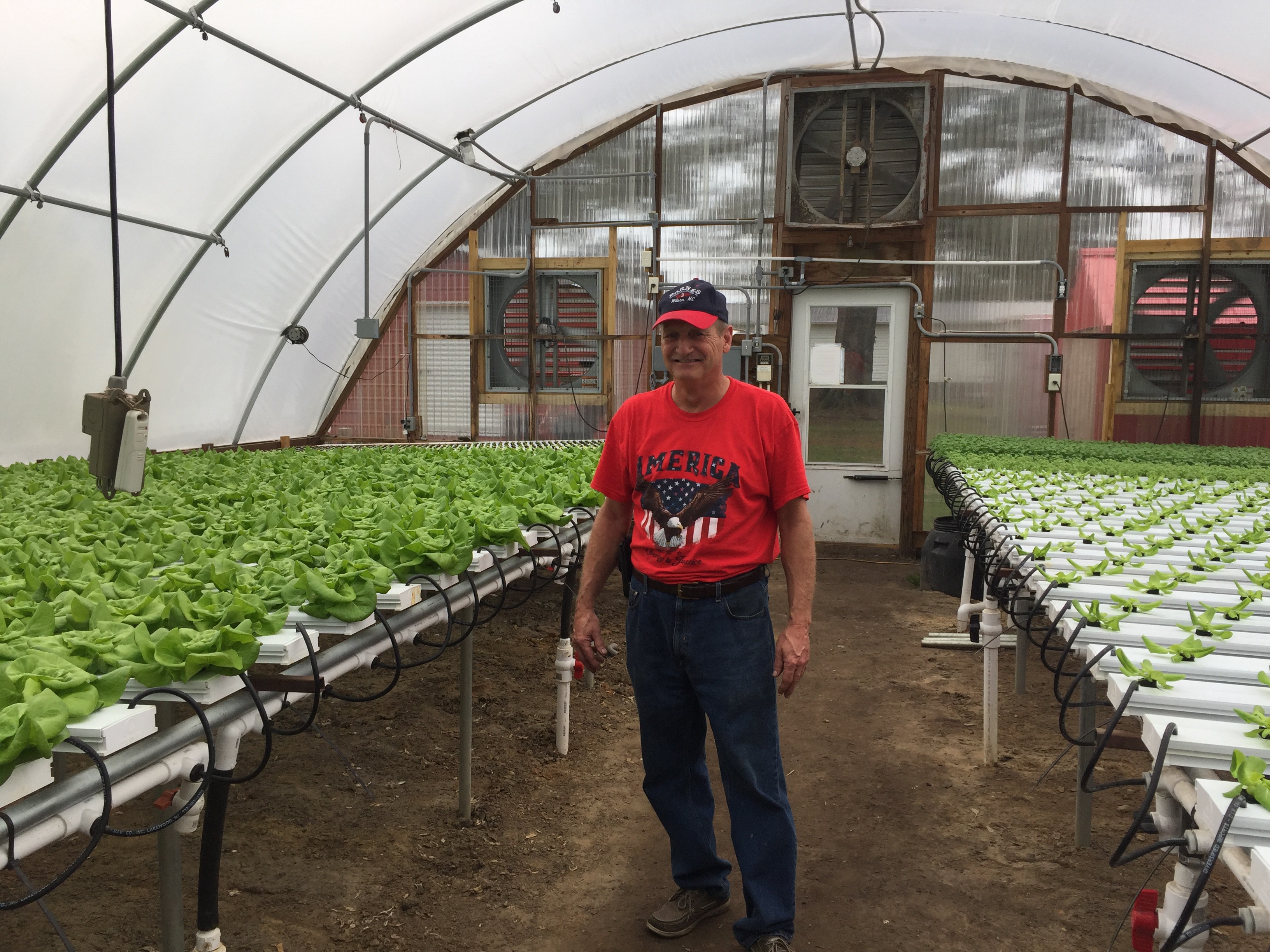 Garry King was raised on his family's farm of produce and grains. When he was young, Garry's father moved to Florida to manage a larger farm, and Garry maintained the farm in NC. His father would come back in the winter months to help out on the farm.
In addition to the farm life, Garry worked for a corporate company and served for 30 years in the North Carolina National Guard. He always had an interest in hydroponics, and he would research hydro growing while at work. In 2006, Garry retired from his corporate job, and decided to pursue his hydroponic ideas.
Garry built one greenhouse, then a second, and currently a third. He taught himself how to grow hydroponically without herbicides or pesticides. His hard work and enjoyment in growing can be seen in the great quality of his lettuces.

LOCATION
Faison, NC, NC
1500
Lettuce
"One day my boss walked behind me while I was looking up hydroponics at work. He called me into his office and told me I shouldn't be researching that at work. But that was what I was interested in."