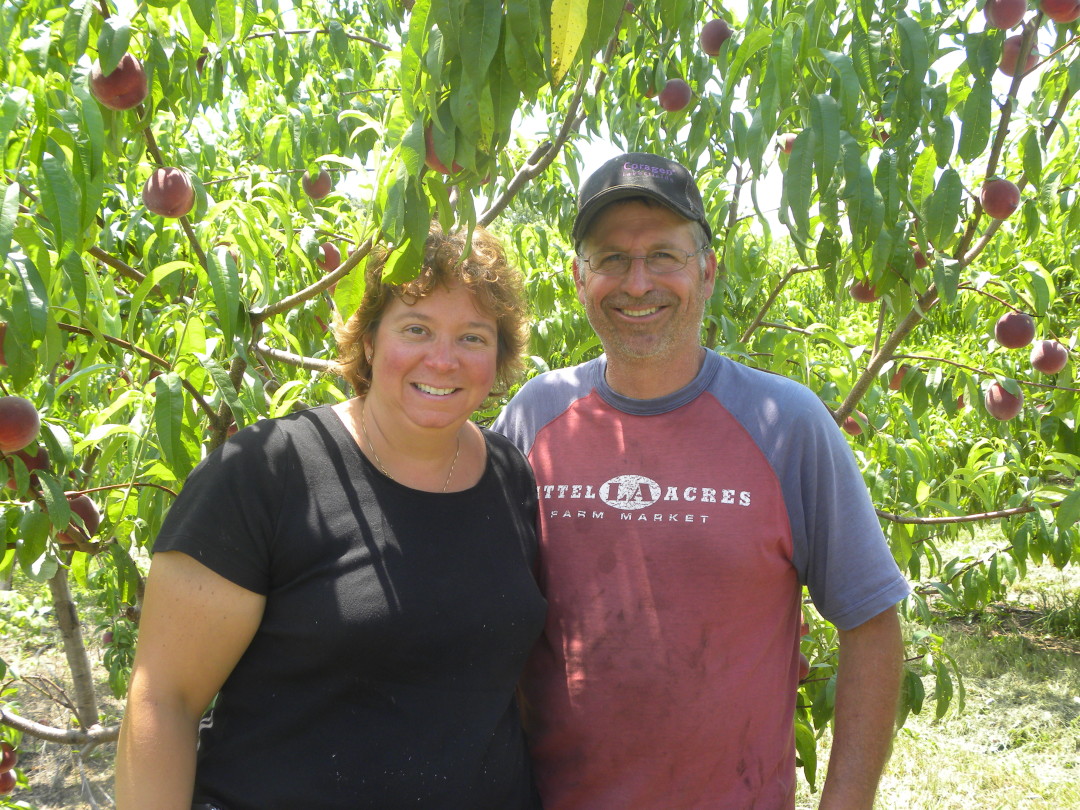 Having grown up on a farm in Connecticut, Mike Draghi always knew he wanted to be a farmer. So, in 2001, 3rd generation farmer Mike went out on his own and bought a parcel of land in South Glastonbury, CT.
With 25 acres, Mike raises peaches, plums, nectarines, apples, and other orchard fruits along with heirloom tomatoes and various other vegetables. Mike's wife Mary Beth helps out with harvesting and running the popular Littel Acres Farm Market. Mike proclaims, "It's nice when people come into the stand, say they bought something, and that it was good!"

LOCATION
Glastonbury, CT
25
Conventional
Field Grown
Apples, Stone Fruit - Nectarines, Stone Fruit - Peaches, Stone Fruit - Plums, Tomatoes - Heirloom
"There's nothing better than starting a crop in the spring and seeing it through the year."