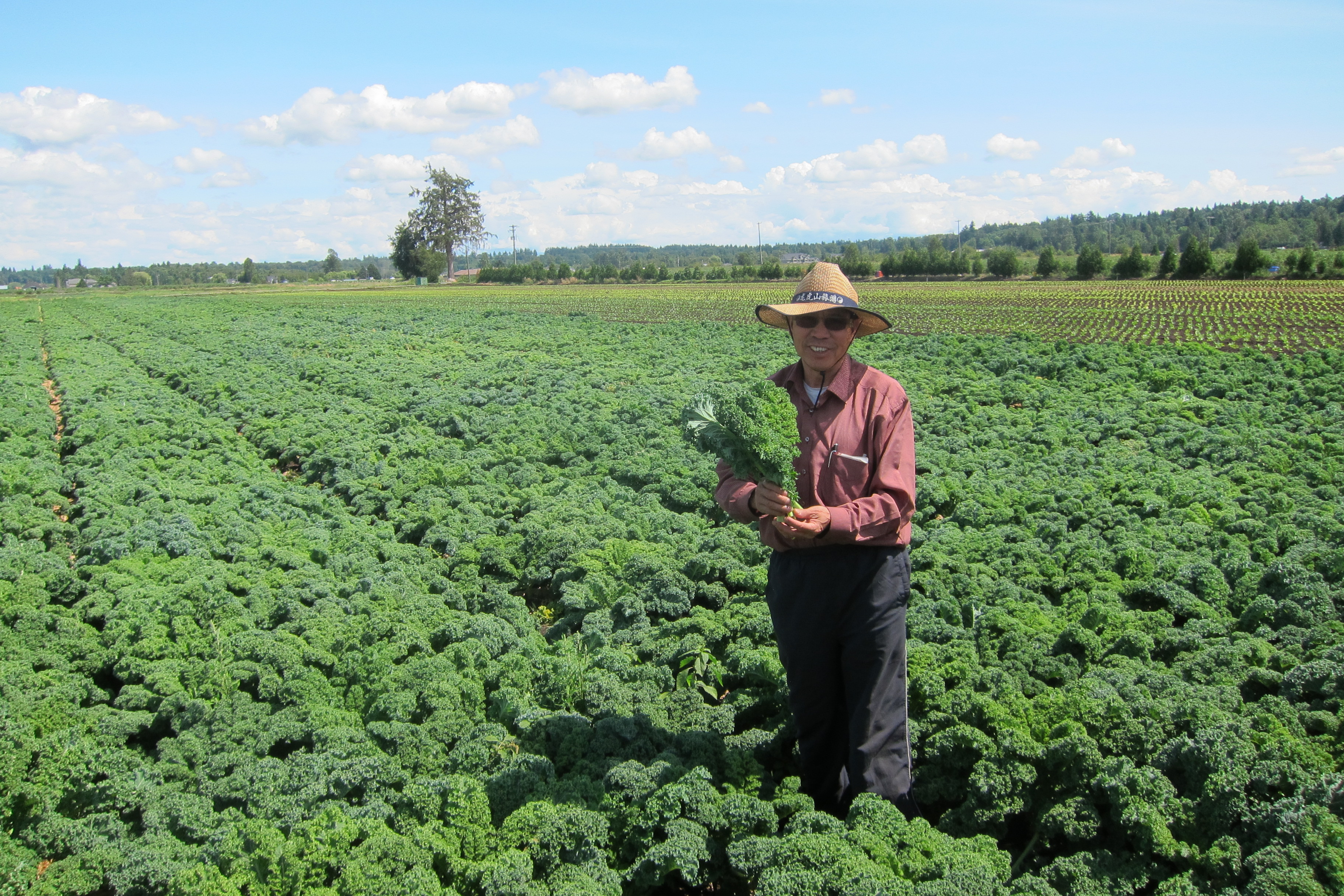 When it comes to B.C. green vegetables, Kim's Farm should be at the top of the list. With over thirty years of experience under his belt, Kim Chow is no beginner to growing vegetables.
His farm in Cloverdale is home to a variety of lettuces, Asian greens, spinach, kale, carrots, green onions, and herbs. With an impressive 150+ acres of land, Kim and his team are able to supply these healthy greens to families across the province.
However, one should not be fooled by the size of Kim's land. To him, this still remains a family farm. Many of his employees have been part of the team from the beginning, witnessing his children grow up and seeing the farm flourish.
Kim is an advocate for local farming. He has the passion for the industry, and he believes in the importance of passing on the practice of hard work, patience and perseverance.

LOCATION
Surrey, BC
150
Conventional
Field Grown
Beets, Carrots, Celery Root, Greens - Asian, Herb - Cilantro, Herbs - Cilantro, Herbs - Parsley, Kale, Lettuce - Green, Lettuce - Red Leaf, Lettuce - Romaine, Onions - Green, Onions - Leeks, Radish, Radish - Daikon, Radishes, Spinach, Squash
"We are a family farm located in beautiful Cloverdale, BC, and a local experienced grower of BC produce for over 25 years. We strive to be the best and have a strong dedication in growing fresh quality produce for our loyal customers."