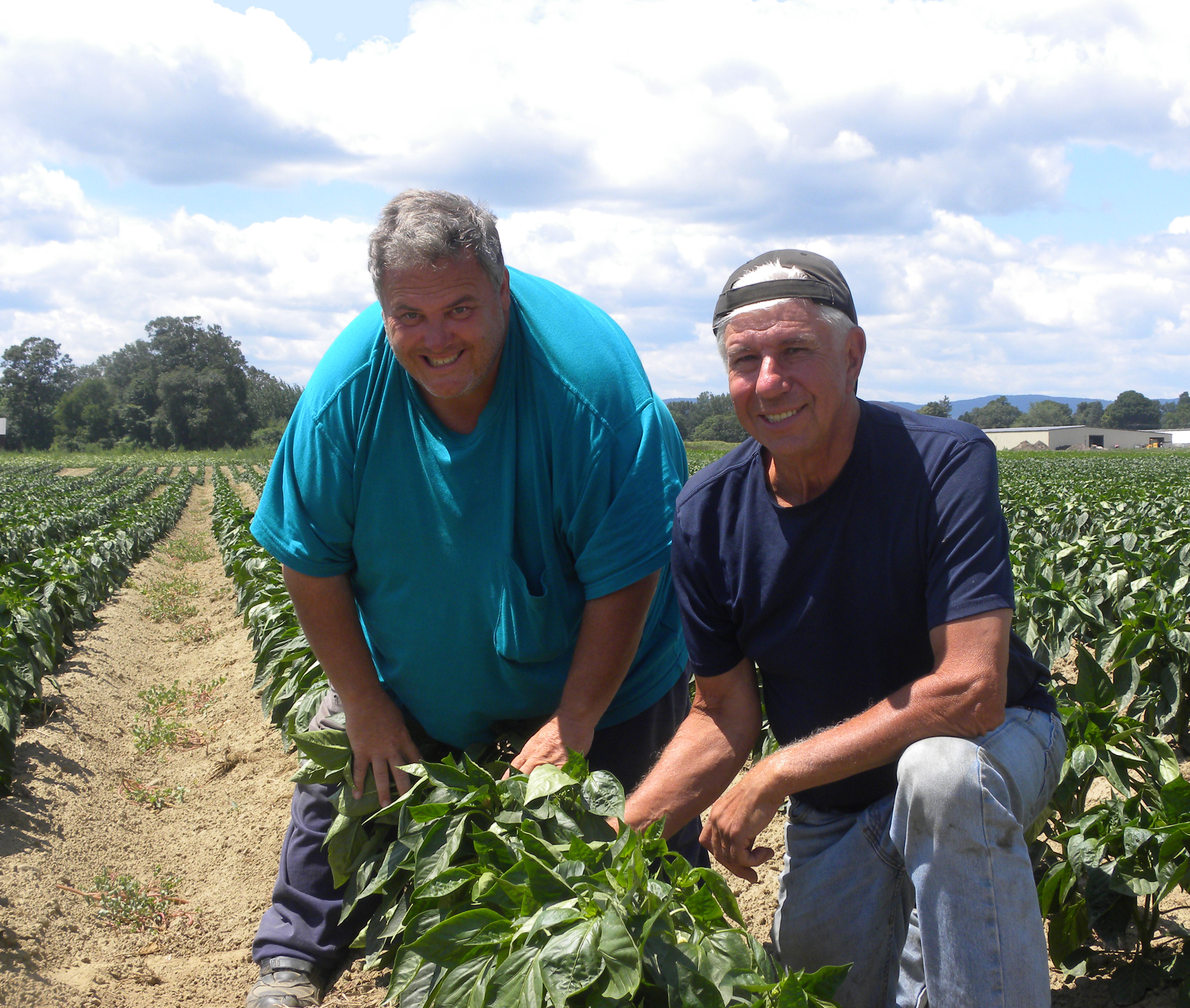 J.J. Zgrodnik Farm was founded in the 1920's in Hatfield, MA. During the roaring 20's, New England farms were owned by "white Yankees" and worked by Polish immigrants. When the stock market crashed in 1929, the owners sold their leveraged farms at low prices to the true workers and a Polish farming monopoly of the Pioneer Valley began.
J.J. Zgrodnik Farm was family owned and operated as a tobacco growing and sorting company until the "Great Hurricane of 1938" devastated all of the crops and tobacco sheds in the Pioneer Valley. The Zgrodnik family made the decision to move across the Connecticut River, out of the flood plain, and into Hadley, MA. Jody Zgrodnik was just eight years old when he first started working on the farm and now, at 45 years young, he grows peppers, cabbage, cauliflower, zucchini, squash, romaine lettuce, green and red leaf lettuce, pumpkins, and asparagus on 120 acres. Keeping the family tradition alive, Jody and his father Joe still raise a few acres of cigar-wrapper tobacco.

LOCATION
Hadley, MA
120
Conventional
Field Grown
Asparagus, Cabbage - Green, Cauliflower, Lettuce, Peppers, Peppers - Bell, Squash - Pumpkins, Squash - Yellow, Squash - Zucchini, Tobacco - Cigar Wrap
"My grandfather just hopped on a train in Buffalo, NY, and got off at Hatfield. That's how it all started."