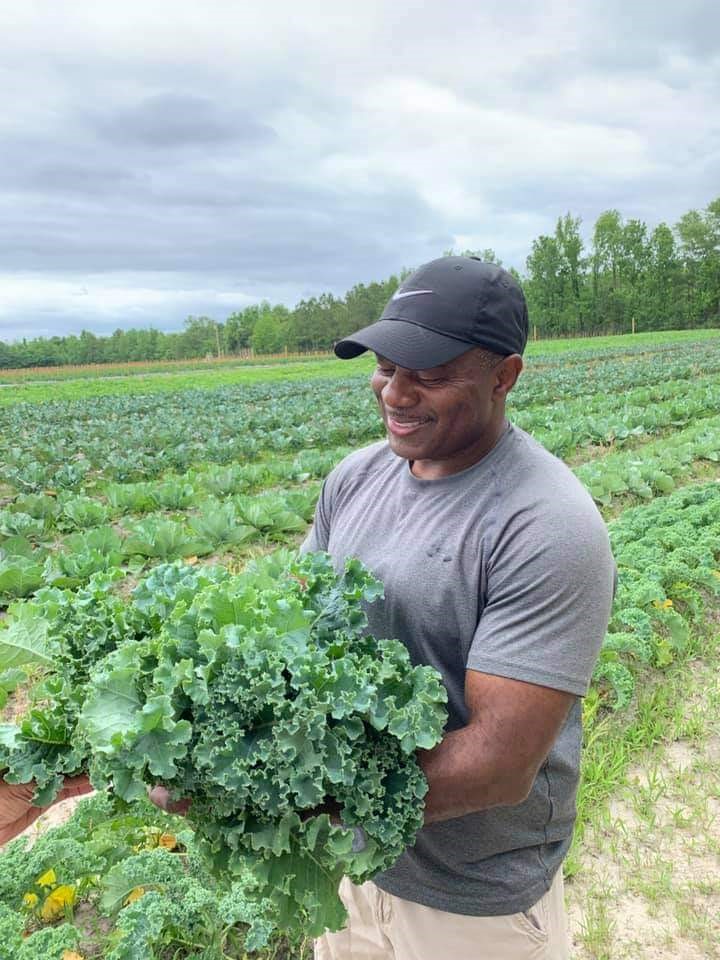 Hines Family Farms began with Donald Hines' great-grandfather over 100 years ago. He and his wife bought 624 acres of woodland. With the help of their 13 children, they transformed the land to what is known today as Hinestown.
In the early 1900's, Hinestown reaped bountiful harvests for the community. Fresh, dried, canned and pickled produce was available on the farm as well as livestock and fresh fish. Over time, the scale of farming reduced greatly, with only a few of Hines relatives maintaining their farms on a small scale now.
Donald Hines grew up tending to livestock, planting, harvesting, and shelling beans on his grandmother's porch. In 2017, he retired after a 33-year career in law enforcement and as an FBI Special Agent. In preparation to return to the farm, he attended seminars at NC State, NC A&T, and Tuskegee University. He also volunteered on a large-scale farms to learn about crop production and crop science. Donald now combines modern and traditional techniques to continue his family's rich farming history.

LOCATION
Jacksonville, NC
28
Conventional
Field Grown
Beans, Broccoli, Eggplant, Peppers - Green, Squash, Squash - Zucchini, Tomatoes
"We buy local to strengthen regional economies, support family farms, preserve the local landscape, and provide delicious fresh-from-the-farm foods for our customers."